Our Most Anticipated Books of October 2022 (Part 1)
Submitted by devon on Thu, 09/15/2022 - 10:28am
Coming October 4th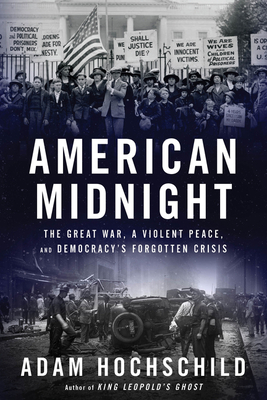 American Midnight by Adam Hochschild
In American Midnight, award-winning historian Adam Hochschild brings alive the horrifying yet inspiring four years following the U.S. entry into the First World War, spotlighting forgotten repression while celebrating an unforgettable set of Americans who strove to fix their fractured country--and showing how their struggles still guide us today.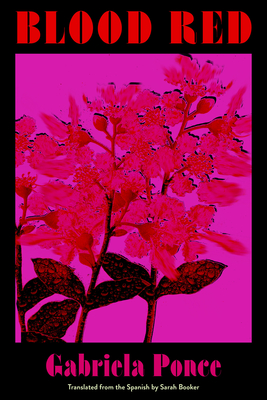 Blood Red by Gabriela Ponce (trans. Sarah Booker)
A raw, stream-of-conciousness novel that feels like putting Viriginia Woolf and Ottessa Moshfegh in a blender. The exhilarating English-language debut from celebrated Ecuadorian author Gabriela Ponce, Blood Red centers the female body in a radical exploration of desire, choice, and consequences.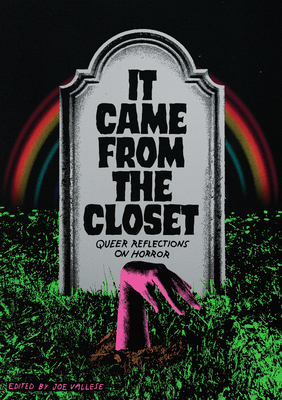 It Came from the Closet: Queers Reflections on Horror
ed. by Joe Vallese
Through the lens of horror--from Halloween to Hereditary--queer and trans writers consider the films that deepened, amplified, and illuminated their own experiences. Every Horror Queer's #1 must-read for the year. Including contributions from Carmen Maria Machado, Viet Dinh, Addie Tsai and many more fabulous authors. All bangers, no skips.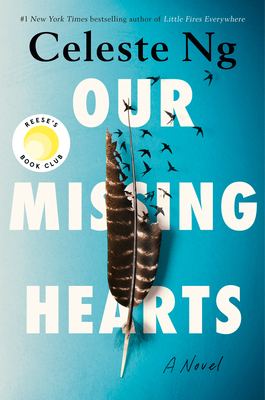 Our Missing Hearts by Celeste Ng
In a not-too-distant, only-slightly-more-dystopian future, 12 year-old Bird knows it's better not to ask too many questions, especially about his mother, a Chinese-American poet who, as far as Bird knows, abandoned his family years ago. With her signature blend of tenderness and vinegar, Ng weaves a powerful tale of love and art in the face of fear.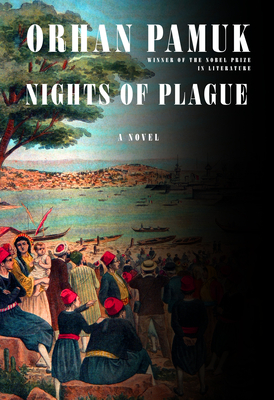 Nights of Plague by Orhan Pamuk
From the the winner of the Nobel Prize in Literature: Part detective story, part historical epic--a bold and brilliant novel that imagines a plague ravaging a fictional island in the Ottoman Empire. Steeped in history and rife with suspense, Nights of Plague is an epic story set more than one hundred years ago, with themes that feel remarkably contemporary.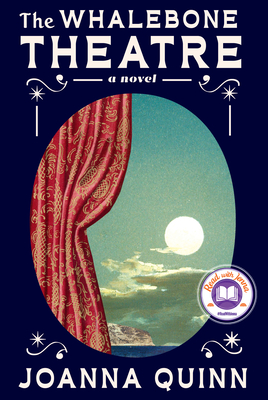 The Whalebone Theatre by Joanna Quinn
The Whalebone Theatre is as uncategorizable as it is brilliant: a sprinkle of Dickens, a dash of The Boxcar Children, a soupçon of WWII fiction and whole lot of something utterly, uniquely Joanna Quinn. A transporting, irresistible debut novel that takes its heroine, Cristabel Seagrave, from the gargantuan cavity of a beached whale into undercover operations during World War II--a story of love, bravery, lost innocence, and self-transformation.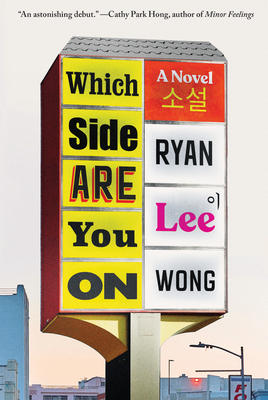 Which Side Are You On by Ryan Lee Wong
"Salty, funny, angry, and heartbreaking, Which Side Are You On synthesizes the struggles of a family that has been working and hoping for a better world for two, maybe three, generations, and in the process, renews our sense of the histories involved--American history, Korean American history, Black history, Los Angeles history. This is a stunning debut, but also a novel I didn't know I was waiting for." --Alexander Chee, author of How to Write an Autobiographical Novel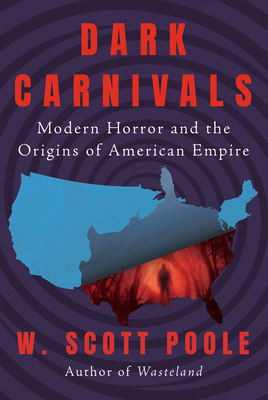 Dark Carnivals: Modern Horror & the Origins of American Empire
by W. Scott Poole
"There's always been something deeply political [about horror films]," says film and culture historian W. Scott Poole, and in Dark Carnivals he sets out to prove what he means. Following the development of the horror genre in time with the development of the American Empire, Poole demonstrates how horror in fiction has reflected and responded to political horrors both domestic and international.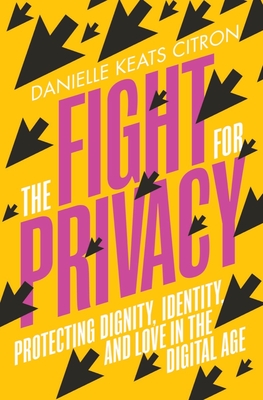 The Fight for Privacy: Protecting Dignity, Identity & Love in the Digital Age
by Danielle Keats Citron
Privacy is disappearing. From our sex lives to our workout routines, the details of our lives once relegated to pen and paper have joined the slipstream of new technology. As a MacArthur fellow and distinguished professor of law at the University of Virginia, acclaimed civil rights advocate Danielle Citron has spent decades working with lawmakers and stakeholders across the globe to protect what she calls intimate privacy--encompassing our bodies, health, gender, and relationships.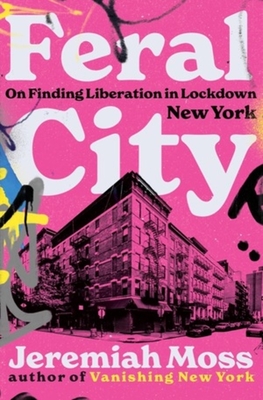 Feral City: On Finding Liberation in Lockdown New York
by Jeremiah Moss
"In its gentle way this is the most radical book I have read in a long time. It's a tale of daily resistance. There could be another world, and Feral City in all its thoughtful scrappy investigative feeling is a utopian map for a future I would want to inhabit. It's composed uncannily, yep, rhizomatically, out of Jeremiah Moss's own hands-on evocation of home, the disordered place where we're playing and marching." --Eileen Myles, author of Afterglow
Coming October 11th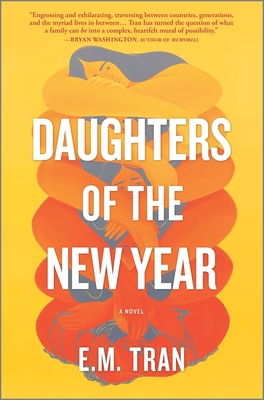 Daughters of the New Year by E. M. Tran
"Polyphonic, epic, and tender, this searching portrait of three sisters moves fearlessly back in time, unearthing legacies of colonial violence and war. A haunted story of resilience and survival." --Meng Jin, author of Little Gods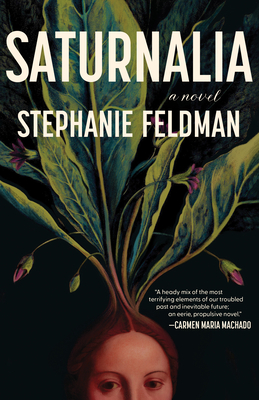 Saturnalia by Stephanie Feldman
A creepy, spooky, twisty, turn-y read just in time for October, Saturnalia is a little bit Eyes Wide Shut meets fever dream and I mean that in the best way. You know you want to read the book that Carmen Maria Machado calls "a heady mix of the most terrifying elements of our troubled past and inevitable future."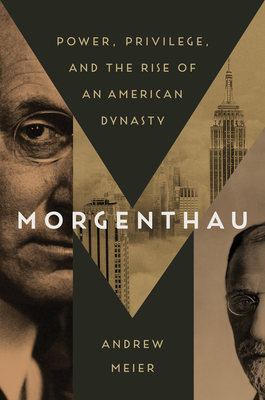 Morgenthau: Power, Privilege & the Rise of an American Dynasty
by Andrew Meier
An "epic and intimate" (David M. Kennedy) portrait of four generations of the Morgenthau family, a dynasty of power brokers and public officials with an outsize--and previously unmapped--influence extending from daily life in New York City to the shaping of the American Century.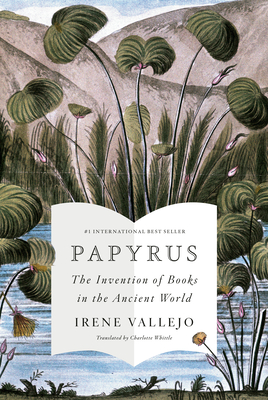 Papyrus: The Invention of Books in the Ancient World
by Irene Vallejo (trans. Charlotte Whittle)
Historian and author Irene Vallejo takes readers back five thousand years, long before publishing houses and BookTok, when papyrus scrolls were all the rage. Papyrus, which is the origin of the word 'paper', gradually gave way to codices, vellum, parchment, and eventually the wood pulp we all know and love today. Vallejo charts the history of Western book culture (pun intended) from its oral origins to book blogs like this one with a particular emphasis on the book as a physical object.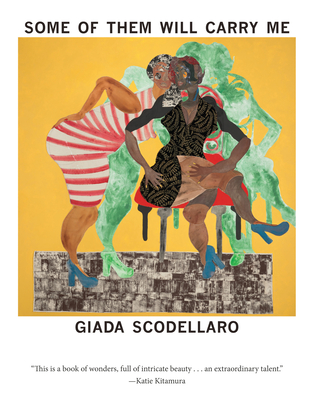 Some of Them Will Carry Me by Giada Scodellaro
Some of Them Will Carry Me is the kind of book that makes me fall in love with books all over again. An unpredictable mix of styles and story-telling structures--from one-paragraph narratives to recipes to surreal musings--the only thing you can expect is to be amazed at every page turn.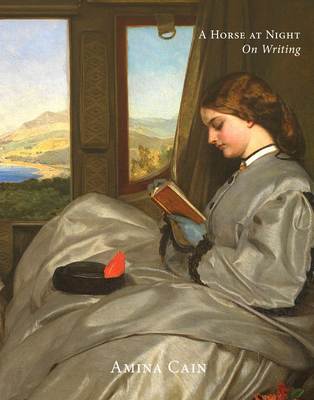 A Horse at Night: On Writing by Amina Cain
Amina Cain, whose 2020 novel Indelicacy is a staff favorite, brings her roving, almost-melancholy brilliance to her first non-fiction work. A Horse at Night is a reflection on Cain's personal literary canon—authors like Marguerite Duras, Elena Ferrante, Renee Gladman, and Virginia Woolf—and topics as timely and various as female friendships, zazen meditation, neighborhood coyotes, landscape painting, book titles, and the politics of excess.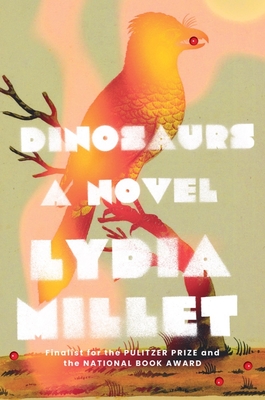 A heart-broken man, Gil leaves NYC for Arizona. When new neighbors move into the (literal) glass house next door, Gil finds himself drawn into their lives in an unexpected and increasingly uncanny way. A stunning new novel from the author of A Children's Bible, a National Book Award finalist and one of the New York Times' 10 Best Books of 2020.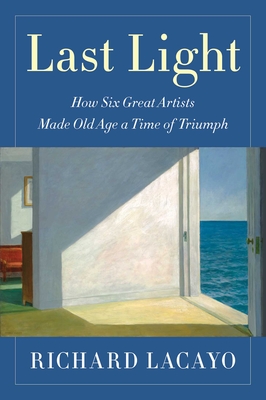 Last Light: How Six Great Artists Made Old Age a Time of Triumph
by Richard Lacayo
One of the nation's top art critics shows how six great artists made old age a time of triumph by producing the greatest work of their long careers—and, in some cases, changing the course of art history. From Titian's use of color, to Edward Hopper's later forays into surrealism, Lacayo shows how these 'old dogs' didn't just learn new tricks, they invented them.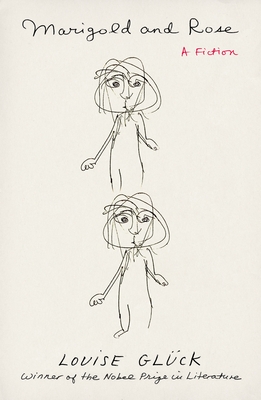 Marigold & Rose: A Fiction by Louise Glück
NOT A DRILL, PEOPLE! This IS a novel from Nobel Prize-winning poet and living legend Louise Glück! Simultaneously sad and funny, and shot through with a sense of stoic wonder, this small miracle of a book, following thirteen books of poetry and two collections of essays, is unlike anything Glück has written, while at the same time it is inevitable, transcendent.
NB: Some of the text on this page is sourced from publisher-provided marketing content.
---
No tricks here! This month is so jam-packed with treats, they can't be contained in just one blog post. The fun continues...
Our Most-Anticipated Books of October 2022 (Part 2!)
---