Our Most Anticipated Books of November 2022
Submitted by devon on Sun, 10/16/2022 - 11:12am
Coming November 1st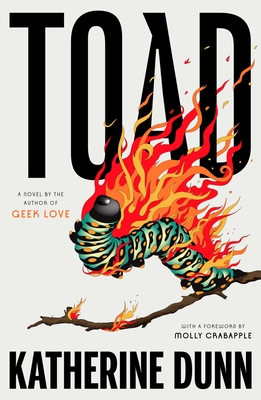 ATTENTION WEIRDOS!! Beloved cult author Katherine Dunn is gracing us with new work. Colorful, crass, and profound, Toad is Katherine Dunn's ode to her time as a student at Reed College in the late 1960s. It is filled with the same mordant observations about the darkest aspects of human nature that made Geek Love a cult classic and Dunn a misfit hero. Daring and bizarre, Toad demonstrates her genius for black humor and her ecstatic celebration of the grotesque. Fifty-some years after it was written, Toad is a timely story about the ravages of womanhood and a powerful addition to the canon of feminist fiction.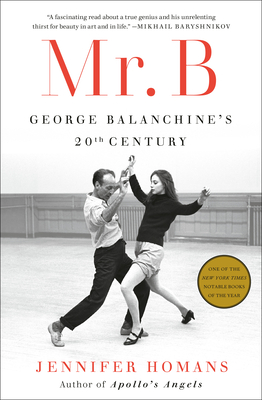 Mr. B: George Balanchine's 20th Century by Jennifer Homans
With full access to Balanchine's papers and many of his dancers, Jennifer Homans, the dance critic for The New Yorker and a former dancer herself, has spent more than a decade researching Balanchine's life and times to write a vast history of the twentieth century through the lens of one of its greatest artists: the definitive biography of the man his dancers called Mr. B.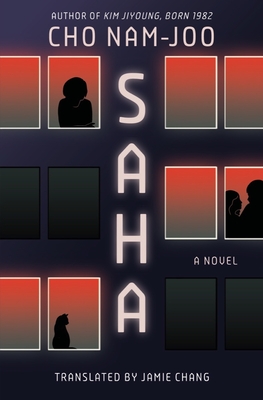 Saha by Cho Nam-Joo (trans. by Jamie Chang)
From the international best-selling author of Kim Jiyoung, Born 1982 comes this chilling dystopian fable of murder and intrigue. When a doctor is found dead in the fictional country of Town, the police look for suspects in the only logical place: the tenement ironically called Saha Estates. But who says murder can't be a rich man's game? Written in Cho Nam-Joo's signature sharp prose, brilliantly translated by Jamie Chang, Saha is a chilling portrait of what happens when we finally unmask our oppressors.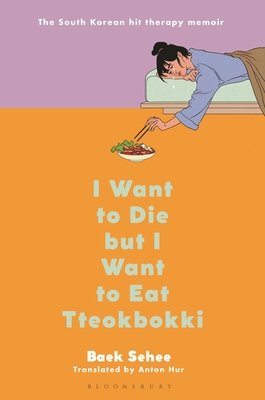 I Want to Die but I Want to Eat Tteokbokki by Baek Sehee (trans. by Anton Hur)
I mean, same. In this touching and funny memoir, social media maven Baek Sehee records conversations with her therapist, reflections on her struggles with depression and anxiety, as well as finding motivation in life in the little things. Like her favorite street food, tteokbokki. A runaway bestseller in South Korea, I Want to Die but I Want to Eat Tteokbokki is sure to make you laugh, cry, and very hungry.
Coming November 8th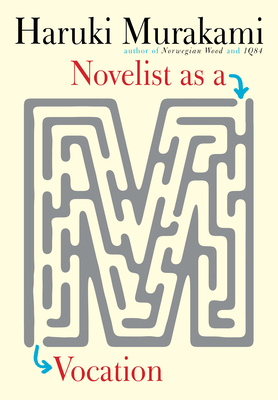 Novelist is a Vocation by Haruki Murakami (trans. by Philip Gabriel)
A positive delight for Murakami fans everywhere! In this engaging book, the internationally best-selling author and famously private writer Haruki Murakami shares with readers his thoughts on the role of the novel in our society; his own origins as a writer; and his musings on the sparks of creativity that inspire other writers, artists, and musicians.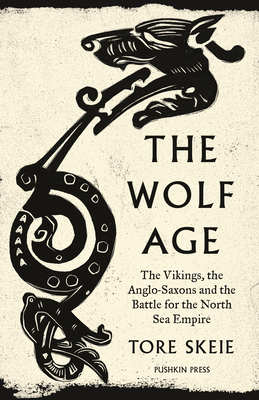 The Wolf Age: The Vikings, the Anglo-Saxons & the Battle for the North Sea Empire
by Tore Skeie (trans. by Alison McCullough)
The first major book on Vikings by a Scandinavian author to be published in English, The Wolf Age reframes the struggle for a North Sea empire and puts readers in the mindset of Vikings, providing new insight into their goals, values, and what they chose to live and die for.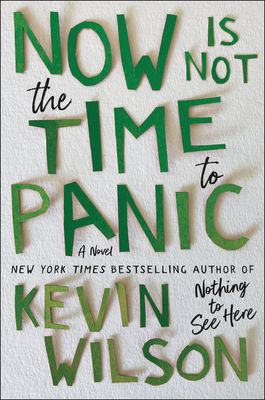 Now Is Not the Time to Panic by Kevin Wilson
Sixteen-year-old Frankie Budge--aspiring writer, indifferent student, offbeat loner--is determined to make it through yet another summer in Coalfield, Tennessee, when she meets Zeke, a talented artist who has just moved into his grandmother's house and who is as awkward as Frankie is. Romantic and creative sparks begin to fly and the two collaborate on a public art project that becomes the stuff of urban legend and conspiracy theories.
Coming November 15th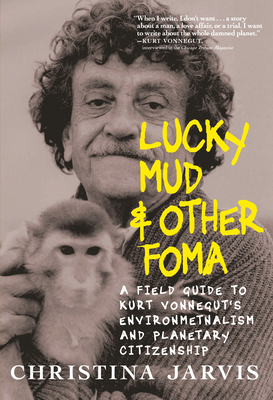 Lucky Mud & Other Foma: A Field Guide to Kurt Vonnegut's Environmentalism & Planetary Citizenship
by Christina Jarvis
A fascinating deep dive into Kurt Vonnegut's oeuvre and legacy, illuminating his unique perspective on environmental stewardship and our shared connections as humans, Earthlings, and stardust.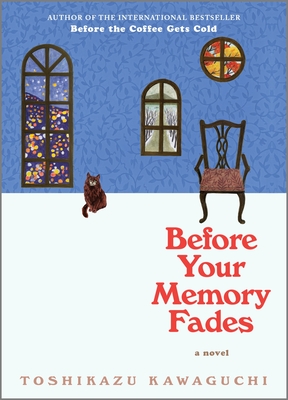 Before Your Memory Fades by Toshikazu Kawaguchi
In a small back alley in Tokyo, there is a cafe that has been serving carefully brewed coffee for more than one hundred years. But this coffee shop offers its customers a unique experience: the chance to travel back in time. From the author of Before the Coffee Gets Cold and Tales from the Cafe comes another story of four new customers, each of whom is hoping to take advantage of Cafe Funiculi Funicula's time-traveling offer.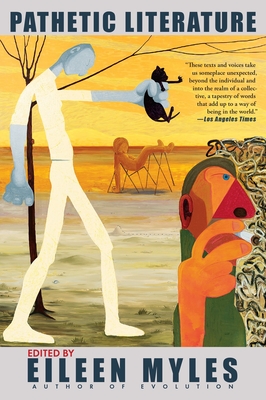 Pathetic Literature edited by Eileen Myles
An anthology for the ages, Pathetic Literature brings together some of the greatest minds of the last century--novelists, poets, queer theorists--106 in all, all exploring those so-called "pathetic" or sensitive feelings around which lives are built and revolutions are incited. This one's for all the 'poor little meow meow's out there.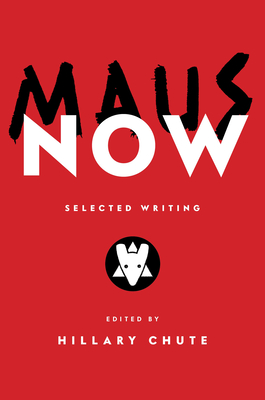 Maus Now edited by Hillary Chute
Richly illustrated with images from Art Spiegelman's Maus, Maus Now includes work from twenty-one leading critics, authors, and academics—including Philip Pullman, Robert Storr, Ruth Franklin, and Adam Gopnik—on the radical achievement and innovation of Maus, more than forty years since its original publication.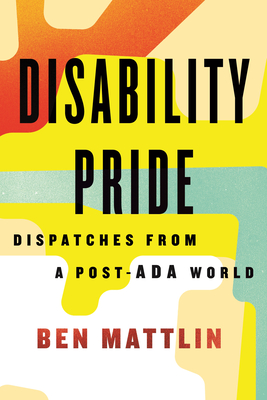 Disability Pride: Dispatches from a Post-ADA World
by Ben Mattlin
In Disability Pride, disabled journalist Ben Mattlin weaves together interviews and reportage to introduce a cavalcade of individuals, ideas, and events in engaging, fast-paced prose. He traces the generation that came of age after the ADA reshaped America, and how it is influencing the future. Beautifully written, without anger or pity, Disability Pride is a revealing account of an often misunderstood movement and identity, an inclusive reexamination of society's treatment of those it deems different.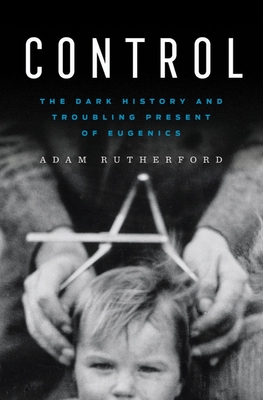 Control: The Dark History & Troubling Present of Eugenics
by Adam Rutherford
"A remarkable combination of intelligence, knowledge, insight and admirable political passion, on a serious moral problem in contemporary society."
— Carlo Rovelli, author of Seven Brief Lessons on Physics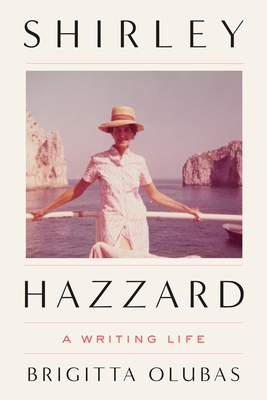 Shirley Hazzard: A Writing Life by Brigitta Olubas
Shirley Hazzard: A Writing Life tells the extraordinary story of a great modern novelist. Brigitta Olubas, Hazzard's authorized biographer, has drawn, with great subtlety and understanding, on her fiction (itself largely based on Hazzard's own experience); on an extensive archive of letters, diaries, and notebooks; and on the memories of surviving friends and colleagues to create this resonant portrait of an exceptional woman.
Coming November 22nd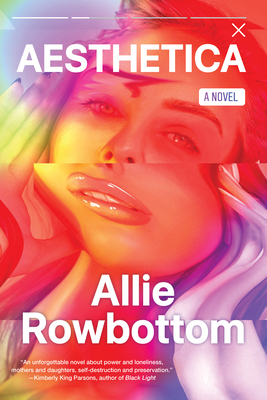 At 19, she was an Instagram celebrity. Now, at 35, she works behind the cosmetic counter at the "black and white store," peddling anti-aging products to women seeking physical and spiritual transformation. She too is seeking rebirth. She's about to undergo the high-risk, elective surgery Aesthetica™, a procedure that will reverse all her past plastic surgery procedures, returning her, she hopes, to a truer self. Provided she survives the knife.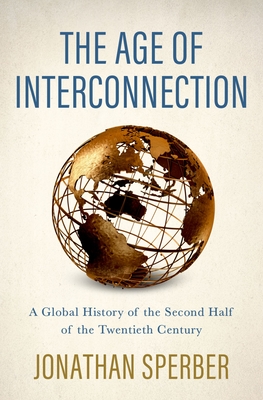 The Age of Interconnection: A Global History of the Second Half of the Twentieth Century
by Jonathan Sperber
"A preeminent historian of the nineteenth century has turned his attention to the second half of the twentieth, with spectacular results. Jonathan Sperber tackles the largest and most important themes head-on, with intellectual energy and a remarkable command of telling detail. The Age of Interconnection is bold, original, imaginatively organized, and exceptionally well written. This is a deeply serious book that is also exciting to read, a true tour de force." — David Blackbourn, author of The Conquest of Nature
Coming November 29th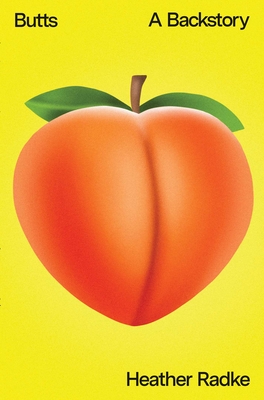 Butts: A Backstory by Heather Radke
"As women we have always been asked—been told—to lie about our bodies. Our culture subjects them to laws, myths, race bigotries, class pieties and sexual anxieties. With Butts: A Backstory, journalist and critic Heather Radke takes up these lies and takes them apart. The result is a bold and exuberant leap for womankind."
— Margo Jefferson, Pulitzer Prize-winning critic and author of Negroland and Constructing a Nervous System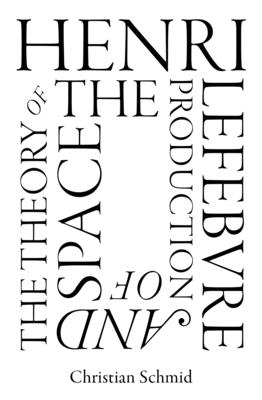 Henri Lefebvre & the Theory of the Production of Space by Christian Schmid
THE definitive book on philosopher and theorist Lefebvre has arrived. Placing Lefebvre's work in the context of other Francophone philosophers of his generation, as well as the German dialectic (Hegel, Marx, and Nietzsche), Schmid provides an encompassing and thorough overview of this titan of urban studies.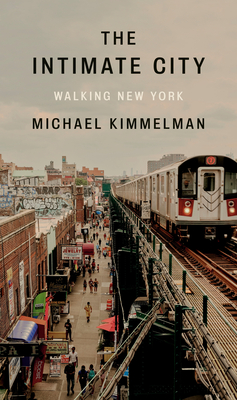 The Intimate City: Walking New York by Michael Kimmelman
From the New York Times architecture critic, his celebrated walking tours of New York City, now expanded, covering four of the five boroughs and some 540 million years of history, accompanied by some of the people who know it best. Filled with stunning photographs documenting the city during the era of COVID, The Intimate City is the ultimate insider's guide. The book includes new walks through LGBTQ Greenwich Village, through Forest Hills, Queens, and Mott Haven, in the Bronx. All the walks can be walked, or just be read for pleasure, by know-it-all New Yorkers or anyone else.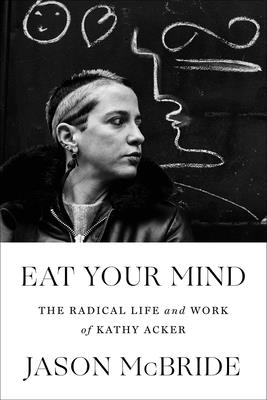 Eat Your Mind: The Radical Life & Work of Kathy Acker
by Jason McBride
A feat of literary biography, Eat Your Mind is the first full-scale, authorized life of Acker. Drawing on exclusive interviews with hundreds of Acker's intimates as well as her private journals, correspondence, and early drafts of her work, acclaimed journalist and critic Jason McBride offers a thrilling account and a long overdue reassessment of a misunderstood genius and revolutionary artist.
NB: Some of the text on this page is sourced from publisher-provided marketing content.
Recent blog posts