Our Most Anticipated Books of January 2023
Submitted by devon on Thu, 12/29/2022 - 9:29am
Coming January 3rd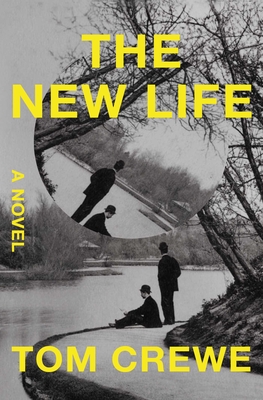 In the summer of 1894, John Addington and Henry Ellis begin writing a book arguing that what they call "inversion," or homosexuality, is a natural, harmless variation of human sexuality. A richly detailed, insightful, and dramatic debut novel, The New Life is an unforgettable portrait of two men, a city, and a generation discovering the nature and limits of personal freedom as the 20th century comes into view.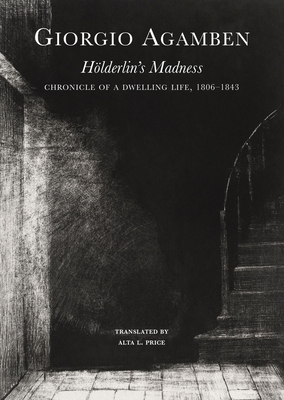 Hölderlin's Madness: Chronicle of a Dwelling Life, 1806–1843
by Giorgio Agamben (trans. by Atla Price)
What does it mean to inhabit a place or a self? What is a habit? And, for human beings, doesn't living mean—first and foremost—inhabiting? Pairing a detailed chronology of German poet Friedrich Hölderlin's years of purported madness with a new examination of texts often considered unreadable, Giorgio Agamben's new book aims to describe and comprehend a life that the poet himself called habitual and inhabited.
Coming January 10th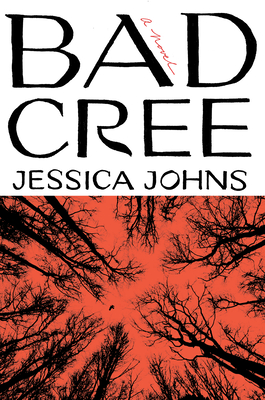 Pair January weather with this chilling debut novel by Nehiyaw (Cree) artist & author Jessica Johns. A horror-laced mystery, Bad Cree explores grief, the generational toll of violence, and the permeable membrane between dreams and reality.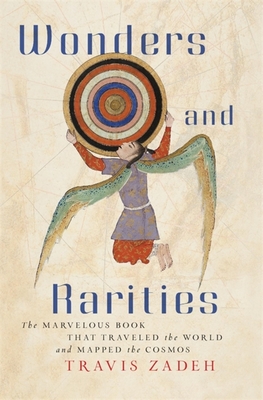 Wonders and Rarities: The Marvelous Book That Traveled the World and Mapped the Cosmos
by Travis Zadeh
During the thirteenth century, the Persian naturalist and judge Zakariyyāʾ Qazwīnī authored what became one of the most influential works of natural history in the world: Wonders and Rarities. This marvelous tome charted the movements of the stars, the composition of the Earth, and everything in between. Associate Professor of Religious Studies at Yale University, Travis Zadeh recounts the history of this book and invites us into a forgotten world of thought, where wonder mastered the senses through the power of reason and the pleasure of contemplation.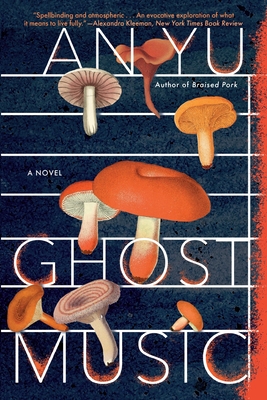 Music, mushrooms and mystery. Ghost Music follows a former concert pianist searching for the truth about a vanished musician. An Yu's debut novel, Braised Pork, was my favorite read of 2020, but was overshadowed by lockdown. Here's to another chance to give her the kudos she deserves!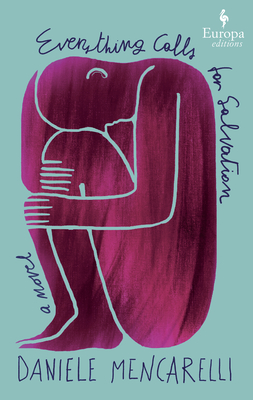 Everything Calls for Salvation by Danielle Mencarelli (trans. by Wendy Wheatley)
June 1994. Twenty-year-old Daniele wakes up in a hospital room, confused and surrounded by strangers. Slowly, Daniele learns from the doctors that he's been sentenced to a week of mandatory treatment in a psychiatric ward. What follows is a gripping portrait of Daniele and his fellow patients, a heartbreaking and unforgettable novel that challenges our notion of normality and celebrates the salvific power of solidarity and vulnerability.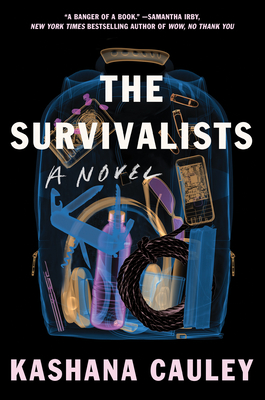 The Survivalists by Kashana Cauley
A single Black lawyer puts her career and personal moral code at risk when she moves in with her coffee entrepreneur boyfriend and his doomsday-prepping roommates in a novel that's packed with tension, curiosity, humor, and wit from a writer with serious comedy credentials.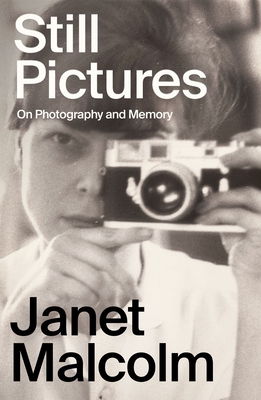 Still Pictures: On Photography & Memory by Janet Malcolm
A parting gift from the late, great Janet Malcolm (1934-2021), Still Pictures is a memoir as only Malcolm could deliver--genre-defying, crisp-witted collection of essays and photographs from a life of a true original.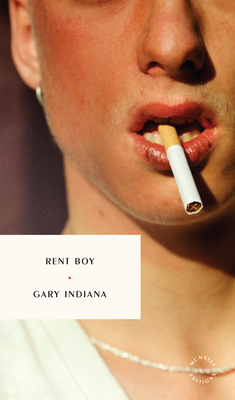 Buckle up, weirdos! Gary Indiana is back and taking us on a scum-filled tour of 80's NYC with all of the filth and none of the nostalgia. A gimlet-eyed crime novel with an inventively filthy mind, Rent Boy is Gary Indiana at his most outrageous—and his best.
Coming January 17th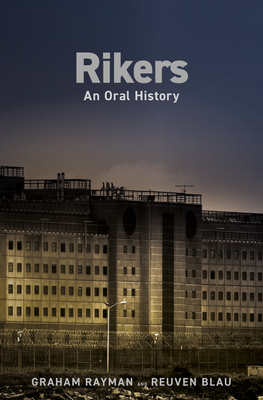 Rikers: An Oral History by Graham Rayman & Reuven Blau
A shocking, groundbreaking oral history of the infamous Rikers jail complex and an unflinching portrait of injustice and resilience told by the people whose lives have been forever altered by it.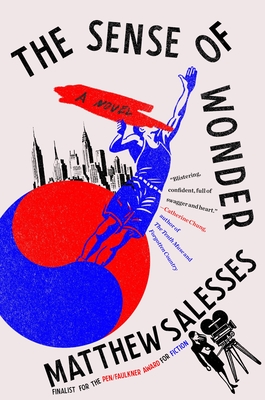 The Sense of Wonder by Matthew Salesses
"When Won is signed by the New York Knicks, it seems at first that his dreams are coming true, but instead he is drawn into a world rife with high-stakes rivalry, subterfuge, and corrosive racism. The Sense of Wonder is equal parts a love letter to the intricate art form of basketball; a blade-sharp page-turner that delves deep into the rotten heart of America; and an ode to kdrama and the liberating power of love. Matthew Salesses brilliantly upends expectations on every page and, by the end, a powerfully new kind of story surfaces. The Sense of Wonder is revelatory and original and I absolutely loved this novel."—Laura van den Berg, author of I Hold a Wolf by the Ears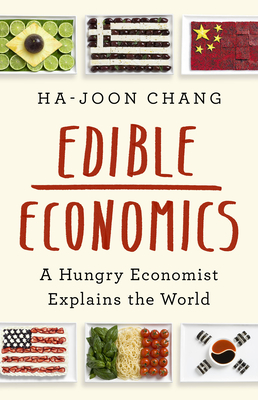 Edible Economics: A Hungry Economist Explains the World
by Ha-Joon Chang
Myth-busting, witty, and thought-provoking, Edible Economics serves up a feast of bold ideas about globalization, climate change, immigration, austerity, automation, and why carrots need not be orange. Bestselling author and economist Ha-Joon Chang makes challenging economic ideas delicious by plating them alongside stories about food from around the world, using the diverse histories behind familiar food items to explore economic theory.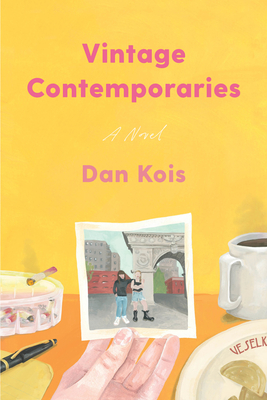 Vintage Contemporaries by Dan Kois
"Vintage Contemporaries is about being young and becoming less young, exploring friendship (sometimes magical, sometimes messy), parenthood (ditto), and how to reconcile youthful ambition and ideals with real life. It's a warm and big-hearted coming of age story that made me wistful for my own twenties, set in a vividly rendered and long-vanished New York City." — Rumaan Alam, bestselling author of Leave the World Behind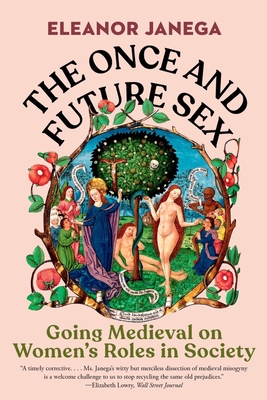 The Once & Future Sex: Going Medieval on Women's Roles in Society
by Eleanor Janega
What makes for the ideal woman? How should she look, love, and be? In this vibrant, high-spirited history, medievalist Eleanor Janega turns to the Middle Ages, the era that bridged the ancient world and modern society, to unfurl its suppositions about women and reveal what's shifted over time--and what hasn't.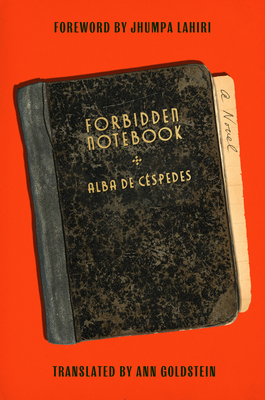 Forbidden Notebook by Alba de Céspedes (trans. by Ann Goldstein)
Were you or someone you love afflicted with Ferrante Fever? Do you ever yearn? Do you feel there must be something more than this provincial life? Enter Alba de Céspedes, care of heavyweight translator, Ann Goldstein. In this modern translation of the classic domestic novel, Forbidden Notebook centers the inner life of a dissatisfied housewife living in postwar Rome.
Coming January 24th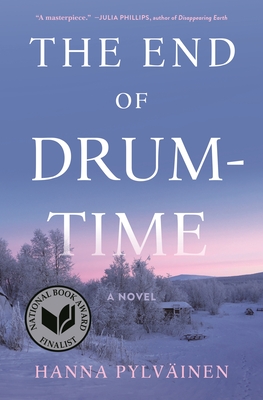 The End of Drum-Time by Hanna Pylväinen
An epic love story in the vein of Cold Mountain and The Great Circle, about a young reindeer herder and a minister's daughter in the nineteenth century Arctic Circle. The perfect companion for a cold January evening, with a mug of something warm, fiery, and maybe a little illicit.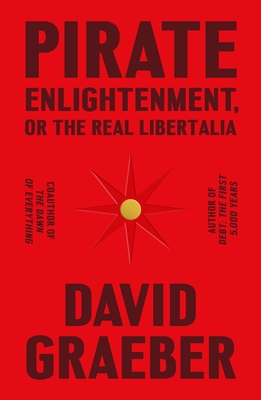 Pirate Enlightenment, or the Real Libertalia
by David Graeber
The final, posthumous work of iconic anthropologist, activist, and thinker, David Graeber, Pirate Enlightenment is drawn from Graeber's ethnographic research on Madagascar. In this lively, incisive exploration, Graeber considers how the protodemocratic, even libertarian practices of the Zana-Malata came to shape the Enlightenment project defined for too long as distinctly European. He illuminates the non-European origins of what we consider to be "Western" thought and endeavors to recover forgotten forms of social and political order that gesture toward new, hopeful possibilities for the future.
Coming January 31st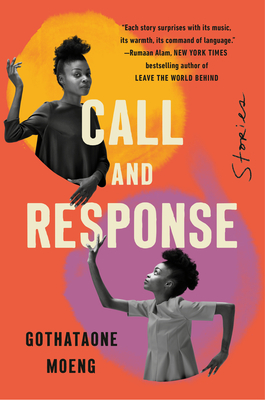 Call & Reponse: Stories by Gothataone Moeng
"Call and Response is a beautiful collection. What sharply observed vignettes--linked by striking figures, vivid details, a wry and ruminative mood, and deep insight into the vicissitudes of family life. They reminded me sometimes of the work of Anton Chekhov, sometimes that of Bessie Head: calm, wise, yet searching, restless, like a still pond bestirred by undercurrents, or in Moeng's lambent words, 'like a torchlight helpless over the vast velvet of night.'"
--Namwali Serpell, author of The Old Drift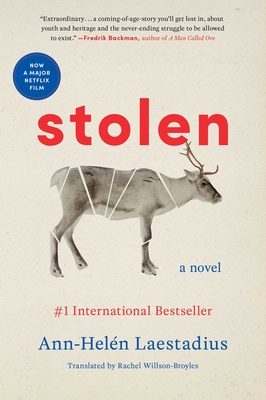 Stolen by Ann-Helén Laestadius (trans. br Rachel Willson-Broyles)
Louise Erdrich meets Jo Nesbø in this spellbinding Swedish novel that follows a young indigenous woman as she struggles to defend her family's reindeer herd and culture amidst xenophobia, climate change, and a devious hunter whose targeted kills are considered mere theft in the eyes of the law. This taut, elegant novel from Sámi author Ann-Helén Laestadius is not to be missed.
NB: Some of the text on this page is sourced from publisher-provided marketing content.
Recent blog posts