Our Most Anticipated Books of February 2023
Submitted by devon on Mon, 01/23/2023 - 11:59am
Coming February 7th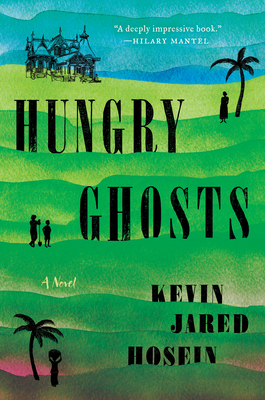 Hungry Ghosts by Kevin Jared Hosein
A searing and singular novel of religion, class, family, and historical violence, and rooted in Trinidad's wild pastoral landscape and inspired by oral storytelling traditions, Hungry Ghosts is deeply resonant of its time and place while evoking the roots and ripple effects of generational trauma and linked histories; the lingering resentments, sacrifices, and longings that alter destinies; and the consequences of powerlessness. Fans of author Kevin Jared Hosein include Bernardine Evaristo, Daisy Johnson & the late, great Hilary Mantel.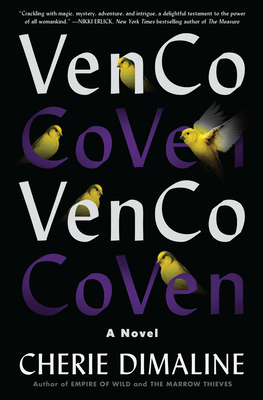 A wildly imaginative and compulsively readable fantasia of adventure, history, Americana, feminism, and magic. Perfect for fans of Practical Magic, The Once and Future Witches, and roadtrips with your grandma.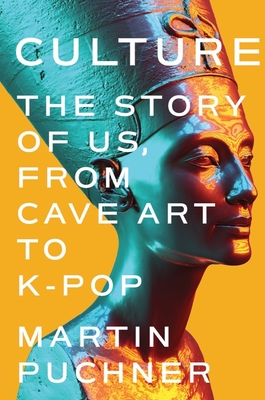 Culture: The Story of Us, from Cave Art to K-Pop
by Martin Puchner
From Nefertiti's lost city to the plays of Wole Soyinka; from the theaters of ancient Greece to Chinese travel journals to Arab and Aztec libraries; from a South Asian statuette found at Pompeii to a time capsule left behind on the Moon, Puchner tells the gripping story of human achievement through our collective losses and rediscoveries, power plays and heroic journeys, innovations, imitations, and appropriations.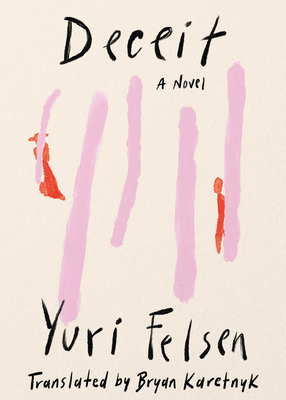 Deceit by Yuri Felsen (trans. by Bryan Karetnyk)
Once considered the 'Russian Proust', Yuri Felsen tells the story of an obsessive love affair set in interwar Europe in Deceit, an experimental novel in the form of a diary that is an as-yet-undiscovered landmark of Russian émigré literature. Beloved of Vladimir Nabokov, Yuri Felsen's prose is given a fresh translation by Karetnyk.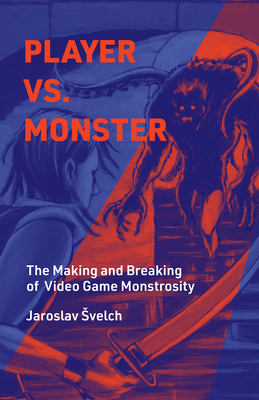 Player Vs. Monster: The Making & Breaking of Video Game Monstrosity
by Jaroslav Svelch
A book on a topic you didn't know you needed, Player vs Monster examines the design of video game enemies. Why is the figure of the monster so important in gaming, and how have video games come to shape our culture's conceptions of monstrosity? Perfect for those whose interests lie at the intersection of gaming and folklore.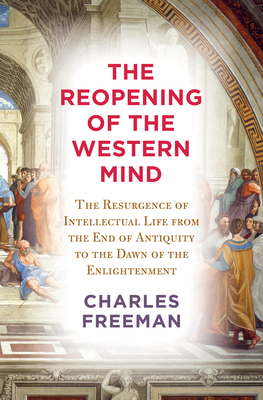 The Reopening of Western Mind:
The Resurgence of Intellectual Life from the End of Antiquity to the Dawn of the Enlightenment
by Charles Freeman
Charles Freeman, lauded historical scholar and author of The Closing of the Western Mind ("A triumph"—The Times [London]), explores the rebirth of Western thought in the centuries that followed the demise of the classical era. A monumental and exhilarating history of European thought from the end of Antiquity to the beginning of the Enlightenment—500 to 1700 AD—tracing the arc of intellectual history as it evolved, setting the stage for the modern era.
Coming February 14th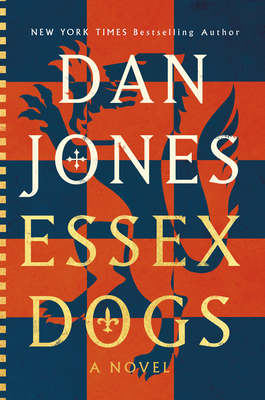 Attention Anglophiles and history buffs--Noted historian Dan Jones is making his fiction debut! Rooted in historical accuracy and told through an unforgettable cast, Essex Dogs delivers the stark reality of medieval war on the ground and shines a light on the fighters and ordinary people caught in the storm.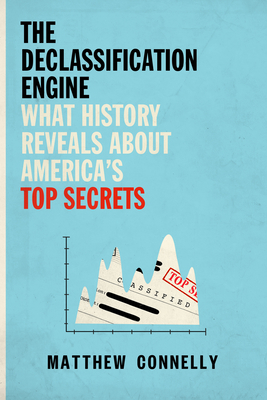 Declassification Engine: What History Reveals about America's Top Secrets
by Matthew Connelly
Matthew Connelly is a professor of international and global history at Columbia University and the principal investigator at History Lab, an NSF-funded project to apply data science to the problem of preserving the public record and accelerating its release. Using the latest techniques in data science, Connelly analyzes a vast trove of state secrets to unearth not only what the government really does not want us to know but also why they don't want us to know it.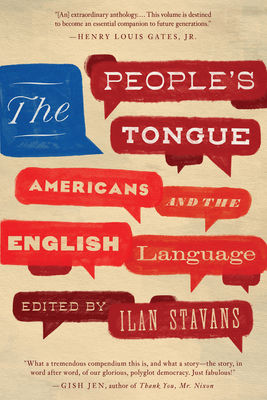 The People's Tongue: Americans & the English Language
edited by Ilan Stavans
A riveting, one-of-a-kind anthology of the diversity, strangeness, and power of American English that features a tremendous array of letters, poems, memoir, jeremiads, stories, songs, documents, and more from Sojourner Truth and Abraham Lincoln to Henry Roth and Zora Neale Hurston, from George Carlin and James Baldwin to Richard Rodr guez and Amy Tan, from Tony Kushner and Toni Morrison to Louise Erdrich and Donald Trump.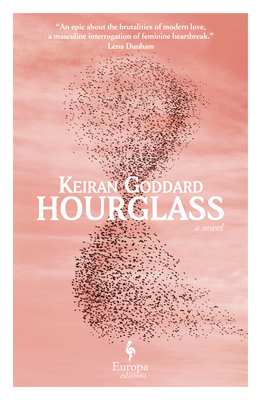 "This book is such a sneaky head f*ck--an epic poem in an ancient style about the brutalities of modern love, a masculine interrogation of feminine heartbreak, a really beautiful way to spend an evening"--Lena Dunham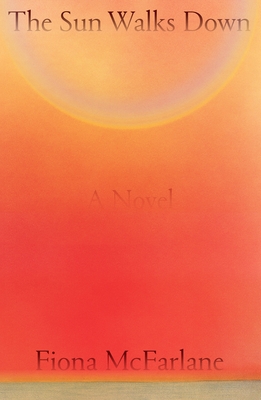 The Sun Walks Down by Fiona McFarlane
Told in a chorus of townsfolk, The Sun Walks Down is an Australian literary mystery in the vein of The Picnic at Hanging Rock. In September 1883, a small town in the South Australian outback huddles under strange, vivid sunsets. Six-year-old Denny Wallace has gone missing during a dust storm, and the entire community is caught up in the search for him. As they scour the desert and mountains for the lost child, the residents of Fairly—newlyweds, farmers, mothers, indigenous trackers, cameleers, children, artists, schoolteachers, widows, maids, policemen—confront their relationships, both with one another and with the land­scape they inhabit.
Coming February 21st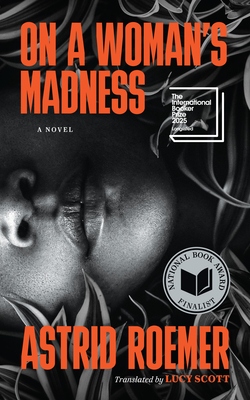 On a Woman's Madness by Astrid Roemer (trans. by Lucy Scott)
In 1980s Suriname, Noenka leaves her hometown to escape an abusive husband. Unsettled and unsupported, her life in this new place is illuminated by the passionate romances of the present but haunted by society's expectations and her ancestral past. This classic of queer literature, published here in English for the first time, is finally available to international readers.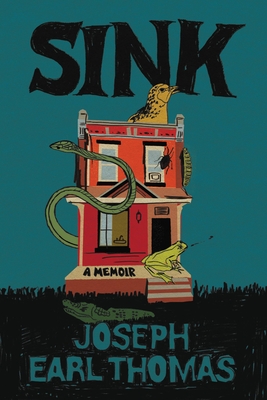 "Sink is a singular memoir; all blood and nerve and near-unbearable beauty. A brilliant and fucking fearless debut."
—Carmen Maria Machado, award-winning author of In the Dream House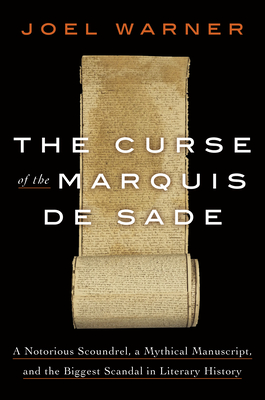 The Curse of the Marquis de Sade:
A Notorious Scoundrel, a Mythical Manuscript & the Biggest Scandal in Literary History
by Joel Warner
Perhaps his most infamous work, Marquis De Sade's 120 Days of Sodom has a history as fascinating and strange as the book's contents itself: the manuscript allegedly written on toilet paper during de Sade's internment at the Bastille. In 2014, the world heralded its return to France when the scroll was purchased for millions by Gérard Lhéritier, the self-made son of a plumber who had used his savvy business skills to upend France's renowned rare-book market. But the sale opened the door to vendettas by the government, feuds among antiquarian booksellers, manuscript sales derailed by sabotage, a record-breaking lottery jackpot, and allegations of a decade-long billion-euro con, the specifics of which, if true, would make the scroll part of France's largest-ever Ponzi scheme.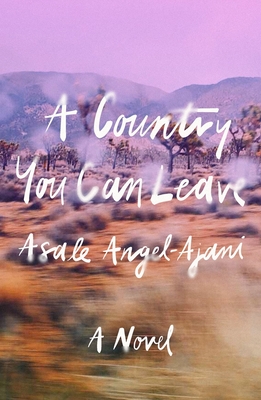 A Country You Can Leave by Asale Angel-Ajani
"From page one, A Country You Can Leave is a riveting, exasperating, and deeply heartbreaking tale of mother-daughter strife and resilience. Asale Angel-Ajani is an explosive talent and her story of Afro-Cuban Lara coming of age in a ruthless headlock with her survivalist Russian mother, Yevgenia, will disintegrate your strong-held emotional walls, down to her very last act of resistance."
—Xochitl Gonzalez, author of Olga Dies Dreaming
Coming February 28th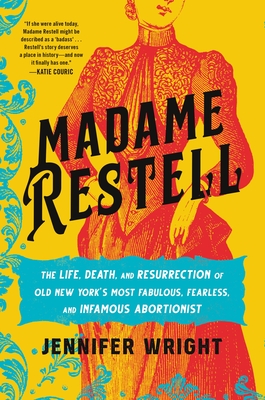 Madame Restell: The Life, Death & Resurrection of Old New York's
Most Fabulous, Fearless & Infamous Abortionist
by Jennifer Wright
A fresh, feisty history about one of the most important women you've (likely) never heard of. An industrious immigrant who built her business from the ground up, Madame Restell was a self-taught surgeon on the cutting edge of healthcare in pre-Gilded Age New York, and her bustling "boarding house" provided birth control, abortions, and medical assistance to thousands of women—rich and poor alike. Unfortunately, her practice also coincided with a cultural backlash against American women as doctors, as career-women, and as rulers of their own bodies.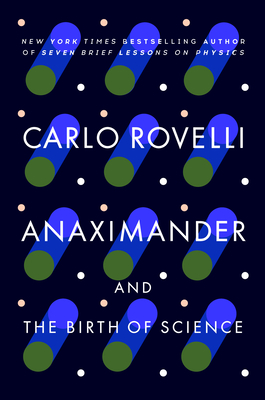 Anaximander & the Birth of Science by Carlo Rovelli
Master science writer and renowned theoretical physicist Carlo Rovelli is back! Over two thousand years ago in the Aegean, philosopher and scientist Anaximander and his contemporaries were developing key insights into the natural world. His legacy includes the revolutionary ideas that the Earth floats in a void, that animals evolved, that the world can be understood in natural rather than supernatural terms, and that universal laws govern all phenomena.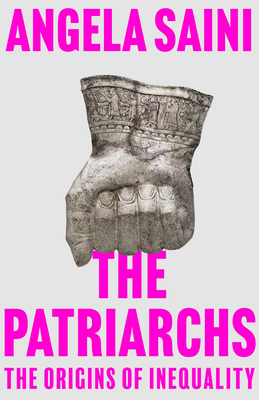 The Patriarchs: The Origins of Inequality
by Angela Saini
For fans of Sapiens and The Dawn of Everything, a groundbreaking exploration of gendered oppression—its origins, its histories, our attempts to understand it, and our efforts to combat it. In this bold and radical book, award-winning science journalist Angela Saini explores the roots of what we call patriarchy, uncovering a complex history of how it first became embedded in societies and spread across the globe from prehistory into the present.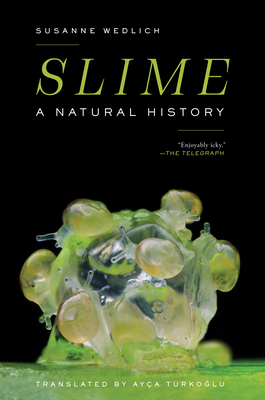 Slime: A Natural History by Susanne Wedlich
Slime. The very word seems to ooze oily menace, conjuring up a variety of unpleasant associations: mucous, toxins, reptiles, pollutants, and other unsavory viscous semi-liquid substances. Yet without slime, the natural world would be completely unrecognizable; in fact, life itself as we know it would be impossible.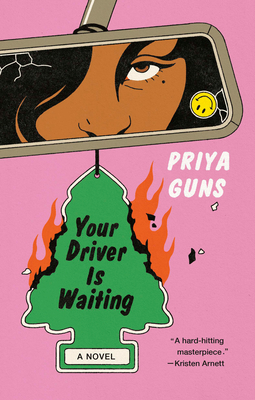 Your Driver is Waiting by Priya Guns
"Your Driver Is Waiting is a perfect gut punch of a novel. This is my favorite kind of writing, full of love and real friendship and frustrations boiled over and the urge to burn everything down. Priya Guns is phenomenal here, her writing is laser-focused and hilarious and full of aching need. This is a hard-hitting masterpiece. I devoured it."
—Kristen Arnett, author of With Teeth and Mostly Dead Things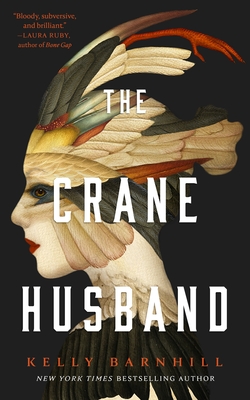 The Crane Husband by Kelly Barnhill
A strange and marvelous reimagining of the folk tale of the crane wife, The Crane Husband is sure to appeal to readers of Helen Oyeyemi and Angela Carter. A fifteen-year-old teenager is the backbone of her small Midwestern family, budgeting the household finances and raising her younger brother while her mom, a talented artist, weaves beautiful tapestries. For six years, it's been just the three of them—her mom has brought home guests at times, but none have ever stayed. Yet when her mom brings home a six-foot tall crane with a menacing air, the girl is powerless to prevent her mom letting the intruder into her heart, and her children's lives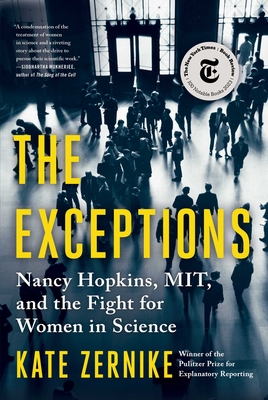 The Exceptions: Nancy Hopkins, MIT & the Fight for Women in Science
by Kate Zernike
From the Pulitzer Prize–winning journalist who broke the story, the inspiring account of the sixteen female scientists who forced MIT to publicly admit it had been discriminating against its female faculty for years—sparking a nationwide reckoning with the pervasive sexism in science.
NB: Some of the text on this page is sourced from publisher-provided marketing content.
Recent blog posts