Our Most Anticipated Books of March 2023
Submitted by devon on Wed, 02/22/2023 - 9:07am
Coming March 7th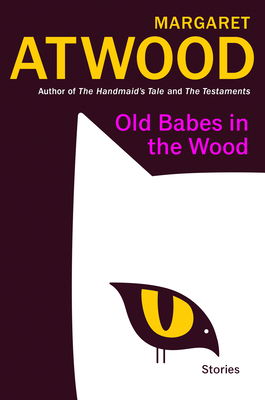 Old Babes in the Wood by Margaret Atwood
Returning to short fiction for the first time since her 2014 collection Stone Mattress, Atwood showcases both her creativity and her humanity in these remarkable tales which by turns delight, illuminate, and quietly devastate. This collection of fifteen extraordinary stories—some of which have appeared in The New Yorker and The New York Times Magazine—explore the full warp and weft of experience, speaking to our unique times with Atwood's characteristic insight, wit and intellect.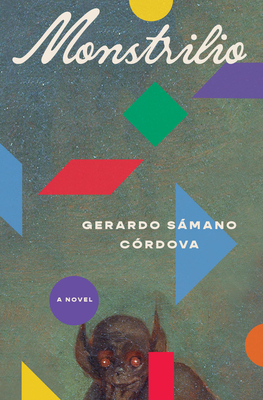 Monstrilio by Gerardo Sámano Córdova
Monstilio is a beautiful, grotesque, wonderfully terror-full story. When her young son passes away, a grieving mother cuts out part of his lung and nurses the flesh into sentience. Intrigued? Horrified? That's exactly what makes this novel an unforgettable read.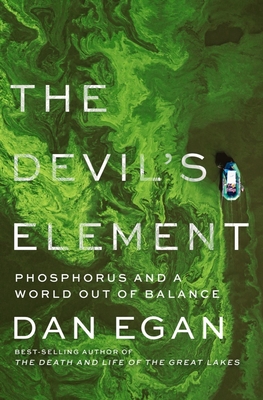 The Devil's Element: Phosphorus & a World Out of Balance
by Dan Egan
Phosphorus has played a critical role in some of the most lethal substances on earth: firebombs, rat poison, nerve gas. But it's also the key component of one of the most vital: fertilizer, which has sustained life for billions of people. In this major work of explanatory science and environmental journalism, Pulitzer Prize finalist Dan Egan investigates the past, present, and future of what has been called "the oil of our time."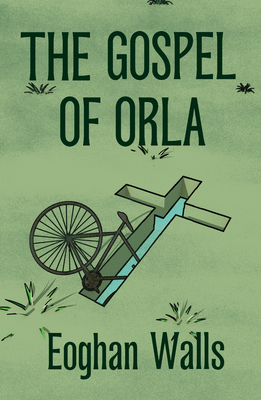 The Gospel of Orla by Eoghan Walls
Move over, Anna Burns! Outta the way, Sally Rooney! There's a new voice straight from the Emerald Isle; Eoghan Walls, a poet by trade, is smashing onto the fiction scene with his debut novel.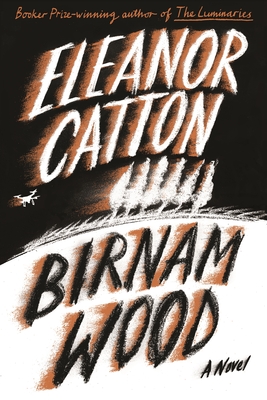 A gripping psychological thriller from the Booker Prize–winning author of The Luminaries, Eleanor Catton's Birnam Wood is Shakespearean in its drama, Austenian in its wit, and, like both influences, fascinated by what makes us who we are. A brilliantly constructed study of intentions, actions, and consequences, it is a mesmerizing, unflinching consideration of the human impulse to ensure our own survival.
Coming March 14th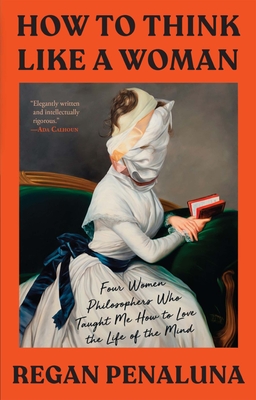 How to Think Like a Woman: Four Women Philosophers Who Taught Me How to Love the Life of the Mind
by Regan Penaluna
From a bold new voice in nonfiction, an exhilarating account of the lives and works of influential 17th and 18th century feminist philosophers Mary Wollstonecraft and her predecessors who have been written out of history, and a searing look at the author's experience of patriarchy and sexism in academia.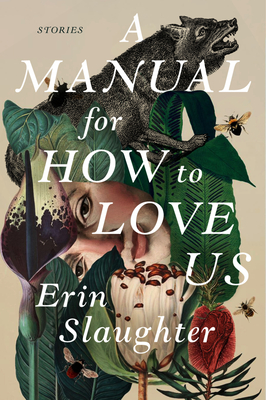 A Manual for How to Love Us by Erin Slaughter
In this debut collection of interlinked stories, Erin Slaughter explores women's grief in all its messiness, ugliness, and unexpected beauty. The women in Erin Slaughter's stories suffer bad breaks, whisper secrets to the ghosts tangled in the knots of their hair, eat raw meat to commune with their inner wolves, and build deadly MLM schemes along the Gulf Coast.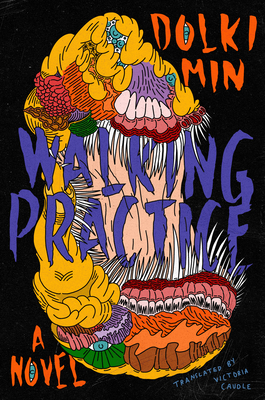 Walking Practice by Dolki Min (trans. by Victoria Caudle)
Squid Game meets The Left Hand of Darkness meets Under the Skin in this radical literary sensation from South Korea about an alien's hunt for food that transforms into an existential crisis about what it means to be human. CANNOT WAIT.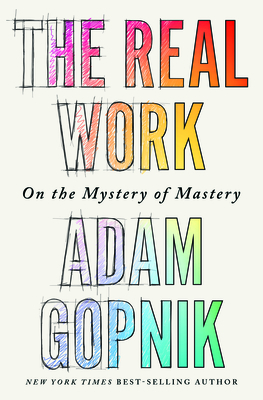 The Real Work: On the Mystery of Mastery by Adam Gopnik
Longtime New Yorker writer Adam Gopnik investigates a foundational human question: How do we learn—and master—a new skill? In The Real Work—the term magicians use for the accumulated craft that makes for a great trick—Gopnik becomes a dedicated student of several masters of their craft: a classical painter, a boxer, a dancing instructor, a driving instructor, and others.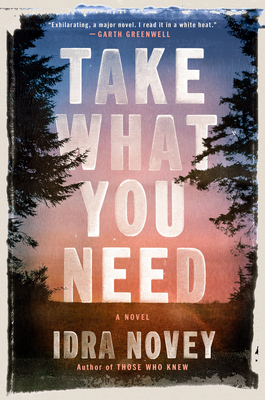 Take What You Need by Idra Novey
"Take What You Need is exhilarating, a major novel. I read it in a white heat. Idra Novey writes with ferocious intelligence about the impulse to make beauty in a country coming apart at the seams."
—Garth Greenwell, author of Cleanness and What Belongs to You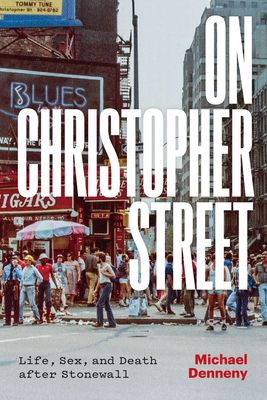 On Christopher Street: Life, Sex & Death after Stonewall
by Michael Denneny
Publishing icon Michael Denneny takes us through the some of the most formative decades of US queer history in his memoir-cum-cultural history, On Christopher Street. Through forty-one micro-chapters, he uses his journal writings, articles, interviews, and more from the 1970s and '80s to illuminate the twists and turns of a period of incomparable cultural ferment.
Coming March 21st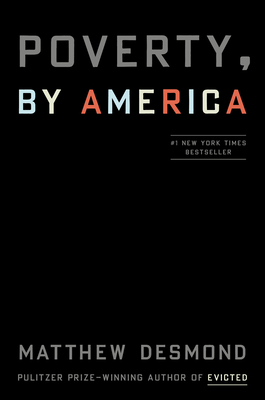 Poverty, by America by Matthew Desmond
Pulitzer Prize winner Matthew Desmond is back with a follow-up to his best-selling Evicted. The United States, the richest country on earth, has more poverty than any other advanced democracy. Why? In this landmark book, acclaimed sociologist Matthew Desmond draws on history, research, and original reporting to show how affluent Americans knowingly and unknowingly keep poor people poor.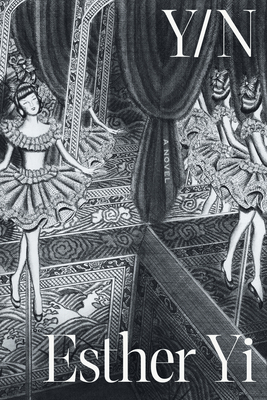 "Sumptuous, precise, and full of pulsing, startling life, Yi captures with finesse the rhythms of internet voyeurism, the corporeality of parasocial desire, and the very heartbeat of contemporary longing."
—Alexandra Kleeman, author of Something New Under the Sun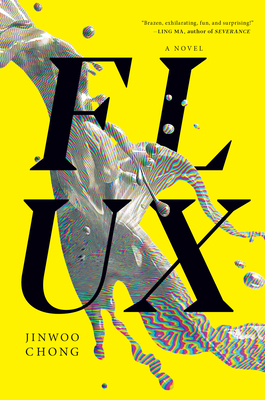 A blazingly original and stylish debut novel about a young man whose reality unravels when he suspects his mysterious employers have inadvertently discovered time travel—and are using it to cover up a string of violent crimes . . .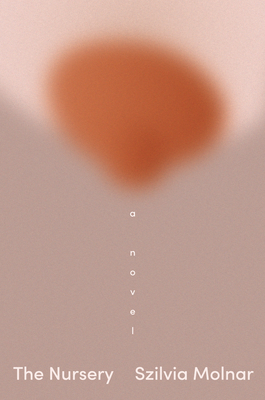 What happens when maternal instinct sours? When post-partum depression and intrusive thoughts replace the anticipated bliss of new motherhood? The Nursery is a remarkable debut novel about the early postpartum days of motherhood: a visceral and revelatory portrait of a woman struggling with maternal fear and its looming madness, showing how difficult and fragile those days can be, and how vital love is to pull anyone out from the dark.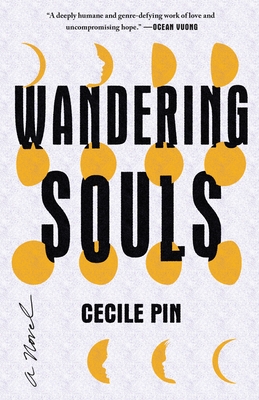 "A deeply humane and genre-defying work of love and uncompromising hope." —Ocean Vuong, author of On Earth We're Briefly Gorgeous and Time Is a Mother
Coming March 28th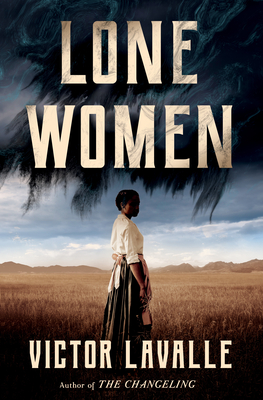 Adelaide Henry carries an enormous steamer trunk with her wherever she goes. It's locked at all times. Because when the trunk opens, people around Adelaide start to disappear. The year is 1915, and Adelaide is in trouble. Her secret sin killed her parents, forcing her to flee California in a hellfire rush and make her way to Montana as a homesteader. Lone Woman is everything we love and have come to expect from Victor LaValle's work: richly historical, perfectly creepy and deeply moving.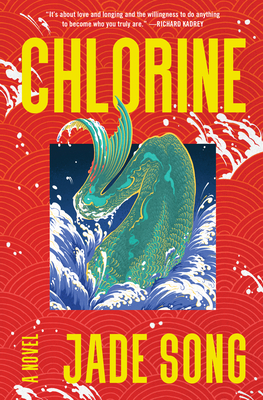 In the vein of The Pisces and The Vegetarian, Chlorine is a debut novel that blurs the line between a literary coming-of-age narrative and a dark unsettling horror tale, told from an adult perspective on the trials and tribulations of growing up in a society that puts pressure on young women and their bodies… a powerful, relevant novel of immigration, sapphic longing, and fierce, defiant becoming.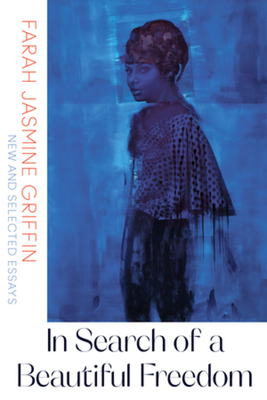 In Search of Beautiful Freedom: New & Selected Essays
by Farah Jasmine Griffin
Attention essay-readers, feminists, historians, and, well, everyone: here's a collection you won't want to miss. In Search of a Beautiful Freedom brings together the best work from Farah Jasmine Griffin's rich forays on music, Black feminism, literature, the crises of Hurricane Katrina and COVID-19, and the Black artists she esteems.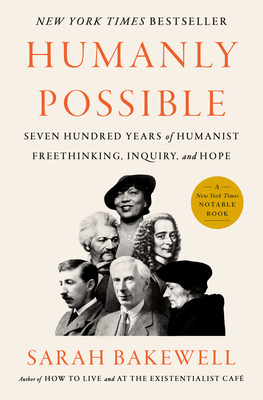 Humanly Possible: Seven Hundred Years of Humanist Freethinking, Inquiry & Hope
by Sarah Bakewell
The bestselling author of How to Live and At the Existentialist Café explores seven hundred years of writers, thinkers, scientists, and artists, all trying to understand what it means to be truly human. In this sweeping new history, Sarah Bakewell, herself a lifelong humanist, illuminates the very personal, individual, and, well, human matter of humanism and takes readers on a grand intellectual adventure.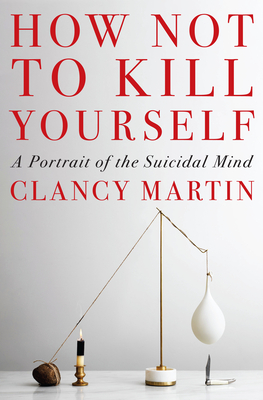 How Not to Kill Yourself: Portrait of a Suicidal Mind
by Clancy Martin
"The most honest, complicit, searing, and discomfiting book I've ever read about suicide (and I've read quite a few—out of purely scholarly interest, of course). All great narratives pose a battle between the force of life and the force of death; How Not To Kill Yourself does this as brilliantly and powerfully as any book I have encountered in quite some time. Thrilling and useful."
—David Shields, author of The Thing About Life Is That One Day You'll Be Dead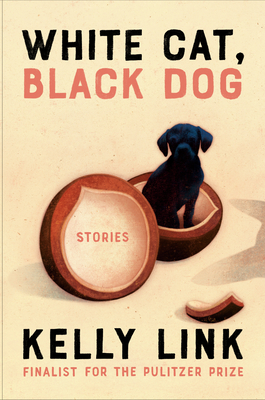 White Cat, Black Dog by Kelly Link
Seven ingeniously reinvented fairy tales that play out with astonishing consequences in the modern world, from one of today's finest short story writers—MacArthur "Genius Grant" fellow Kelly Link, bestselling author of the Pulitzer Prize finalist Get in Trouble. Featuring illustrations by award-winning artist Shaun Tan.
NB: Some of the text on this page is sourced from publisher-provided marketing content.
Recent blog posts