Our Most Anticipated Books of April
Submitted by devon on Thu, 03/30/2023 - 4:33pm
Coming April 4th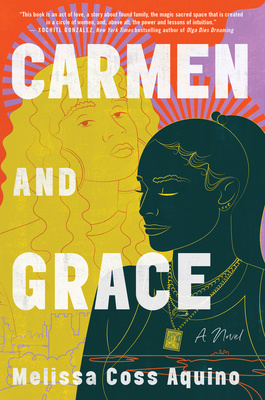 Carmen & Grace by Melissa Coss Aquino
The Bronx's own Melissa Coss Aquino is crashing onto the scene with a literary debut not to be missed! The eponymous cousins, Carmen and Grace, find themselves ensnared by Doña Durka, drug queen-pin and matriarch.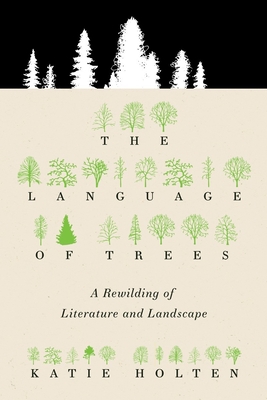 The Language of Trees by Katie Holten
We've been fans of Katie Holten and her tree font since 2016, when her book About Trees was one of our bestsellers. In The Language of Trees, Holten brings together writings on nature from Plato and Borges to Amitav Ghosh and Robin Wall Kimmerer, each text paired with an artful representation of the same text in TreeFont form. Featuring a new introduction by Ross Gay, this is a book that is as much art object as it is literature.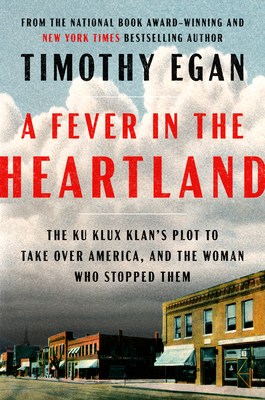 A Fever in the Heartland by Timothy Egan
"With meticulous detective work, Timothy Egan shines a light on one of the most sinister chapters in American history--how a viciously racist movement, led by a murderous conman, rose to power in the early twentieth century. A Fever in the Heartland is compelling, powerful, and profoundly resonant today." -- David Grann, author of Killers of the Flower Moon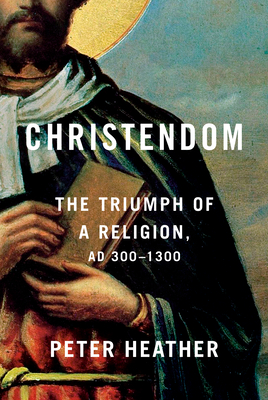 Christendom: The Triumph of a Religion, AD 300--1300
by Peter Heather
A major reinterpretation of the religious superstate that came to define both Europe and Christianity itself, by one of our foremost medieval historians. Sure to appeal to medieval history nerds, theologians and general readers alike.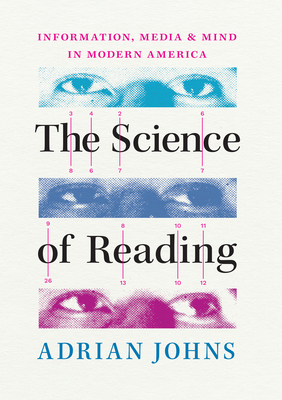 The Science of Reading by Adrian Johns
A multi-disciplinary study of... the study of reading. How do we read? What is the origin of our written word and what happens to our brains when we read? University of Chicago scholar Adrian Johns has all the answers--or at least, a vivid write-up of all the ways we've tried to answer these questions over the last century.
Coming April 11th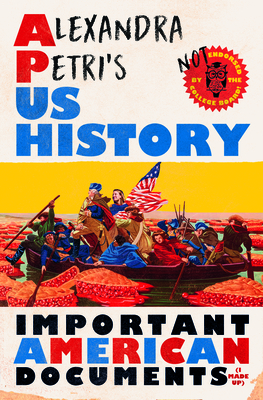 Alexandra Petri's US History: Important American Documents (I Made Up)
by Alexandra Petri
Alex Petri is one of the funniest people I've ever met. A one-woman satire machine with her finger on the pulse of American politics past and present. Her latest book is perfect for history aficionados and survivors of high school AP US History class. Witty, acerbic, everything you'd expect from a national pun champion.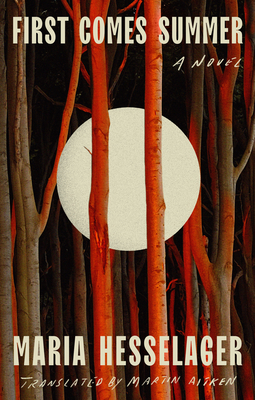 First Comes Summer by Maria Hesselager (trans. by Martin Aitken)
n their remote Viking settlement, Folkvíand her brother, Áslakr, have always been close--unnaturally close. As her brother's wedding day approaches, Folkvíand turns to the old gods to help her with her rage. A dark, twisty debut novel that was a smash hit in Hesselager's native Denmark and throughout Scandinavia.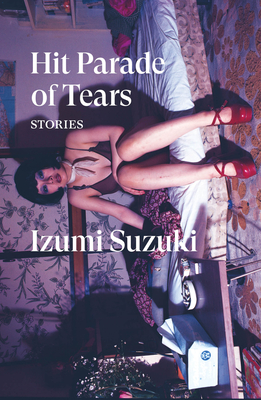 Hit Parade of Tears by Izumi Suzuki
Izumi Suzuki's short stories are a cyberpunk wet dream. A follow-up to the 2021 collection, Terminal Boredom, this new collection brings the same gritty, surreal vibes we love.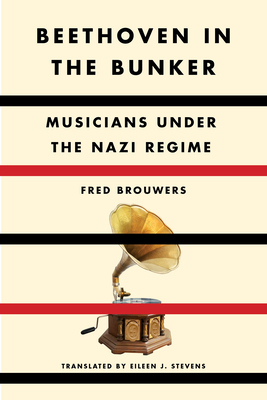 Beethoven in the Bunker: Musicians Under the Nazi Regime
by Fred Brouwers (trans. by Eileen J. Stevens)
This compelling survey examines the remarkable relationship between the Nazis and classical music through the stories of musicians, composers, and conductors across the political spectrum. From fiery conductor Arturo Toscanini, who defied Mussolini and Hitler, to opportunistic composer Richard Strauss and antisemitic pianist Elly Ney, who collaborated with the Third Reich to varying extents and for different reasons, Fred Brouwers profiles the complex figures of this extraordinarily fascinating chapter in music history.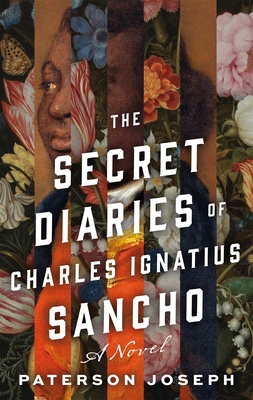 The Secret Diaries of Charles Ignatius Sancho by Paterson Joseph
It's finally time for Charles Ignatius Sancho to tell his story, one that begins on a slave ship in the Atlantic and ends at the very center of London life. Based on a real historical figure, The Secret Diaries of Charles Ignatius Sancho is a rollicking picaresque and one hell of a good read.
Coming April 18th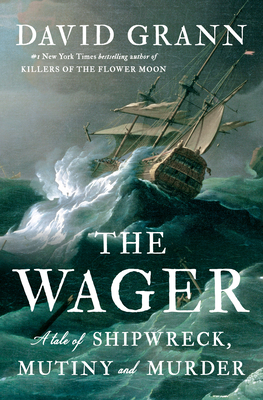 The Wager: A Tale of Shipwreck, Mutiny & Murder
by David Grann
From the #1 New York Times bestselling author of Killers of the Flower Moon, a page-turning story of shipwreck, survival, and savagery, culminating in a court martial that reveals a shocking truth. The powerful narrative reveals the deeper meaning of the events on The Wager, showing that it was not only the captain and crew who ended up on trial, but the very idea of empire.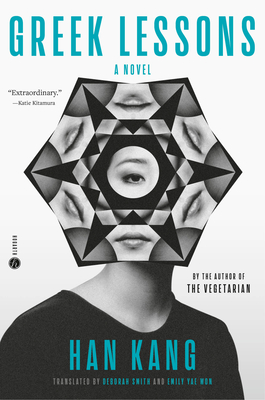 Greek Lessons by Han Kang (trans. by Deborah Smith & Emily Yae Won)
NEW HAN KANG...NEW HAN KANG...NEW HAN KANG
A Greek teacher on the edge of losing his eyesight forms a relationship with a student who has been stricken nonverbal with grief. In classic Han Kang style, their story is suffused with sadness and a profound longing to find a place in the world.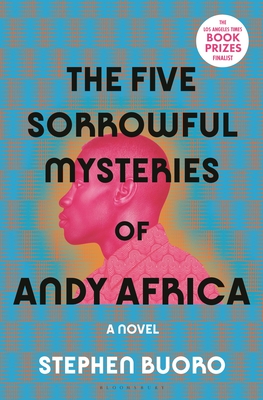 The Five Sorrowful Mysteries of Andy Africa by Stephen Buoro
Crackling with energy and intelligence, this debut is the "smart, subversive, funny, heartbreaking" (Kamila Shamsie) story of an exceptional teenager coming of age in the shadow of colonialism and communal violence in Nigeria.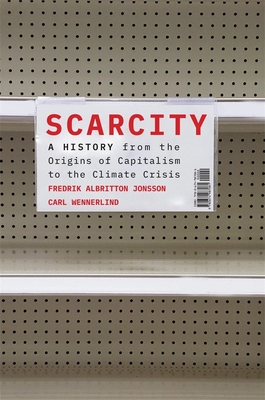 Scarcity: A History from the Origins of Capitalism to the Climate Crisis
by Fredrik Albritton Jonsson & Carl Wennerlind
Barnard College's Carl Wennerlind teams up with Fredrik Albritton Jonsson from University of Chicago in this survey of the concept of economic scarcity. The dominant conception of scarcity today holds that, rather than master our desires, humans must master nature to meet those desires. Albritton Jonsson and Wennerlind insist that we need new, sustainable models of economic thinking to address the climate crisis. Scarcity is not only a critique of infinite growth, but also a timely invitation to imagine alternative ways of flourishing on Earth.
Coming April 25th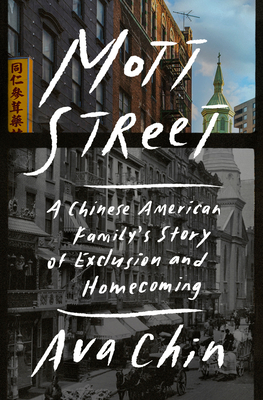 Mott Street: A Chinese American Family's Story of Exclusion & Homecoming
by Ava Chin
"Ava Chin entered a six-story building in New York's Chinatown and found a portal--one that led not only to both sides of her sprawling and turbulent family history, but to a visceral understanding of the Chinese-American experience in all its glory and pain. Mott Street is a masterful distillation of decades of research and storytelling, written with love, sorrow, and rage." --Janice P. Nimura, author of The Doctors Blackwell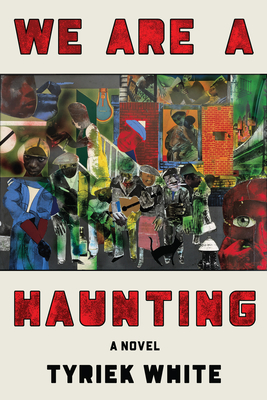 We Are a Haunting by Tyriek White
In 1980's Brooklyn, Key is enchanted with her world, glowing with her dreams. A supernatural family saga, a searing social critique, and a lyrical and potent account of displaced lives, We Are a Haunting unravels the threads connecting the past, present, and future, and depicts the palpable, breathing essence of the neglected corridors of a pulsing city with pathos and poise.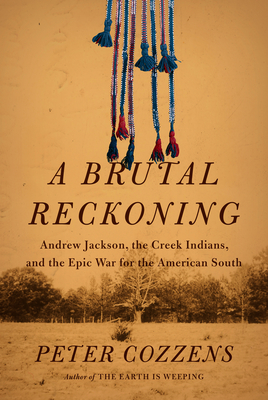 A Brutal Reckoning by Peter Cozzens
Acclaimed historian Peter Cozzens delivers a much-needed and, yes, brutal account of the Creek War. What for many of us was little more than a footnote in our history books, the U.S. war with the Creek Indians from 1813-1814 was a pivotal moment in American expansion in the Deep South. No other single Indian conflict had such significant impact on the fate of America--and A Brutal Reckoning is the definitive book on this forgotten chapter in our history.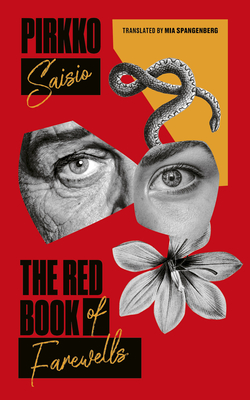 The Red Book of Farewells by Pirkko Saisio (trans. by Mia Spangenberg)
Pirkko Saisio's autofictional novel, in Mia Spangenberg's tender translation, is a mesmerizing account of radical politics and sexual awakening in a series of farewells--to her mother, to the idealism of youth, to friends and lovers, and finally to her grown daughter. The novel embeds readers in a delirious Finland, where art and communist politics are hopelessly intertwined, and where queer love, still a crime, thrives in underground bars.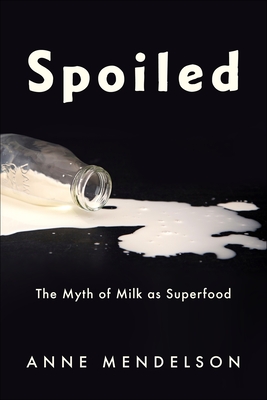 Spoiled: The Myth of Milk as Superfood
by Anne Mendelson
Why is cows' milk, which few nonwhite people can digest, promoted as a science-backed dietary necessity in countries where the majority of the population is lactose-intolerant? Why are gigantic new dairy farms permitted to deplete the sparse water resources of desert ecosystems? Why do thousands of U.S. dairy farmers every year give up after struggling to recoup production costs against plummeting wholesale prices? Exploring these questions and many more, Spoiled is an unflinching and meticulous critique of the glorification of fluid milk and its alleged universal benefits.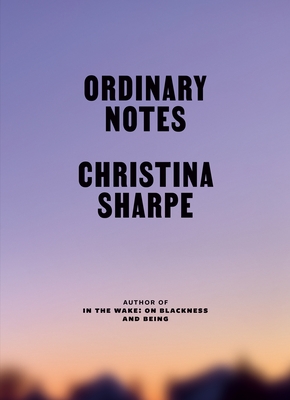 Ordinary Notes by Christina Sharpe
"Christina Sharpe is a brilliant thinker who attends unflinchingly to the brutality of our current arrangements and the violence of antiblackness and yet always finds a way to beauty and possibility. With exacting detail, she conveys the heartbreak of the imposed order and the openings that reside in the ordinary and offers a method, a poetics for refusing and exceeding the given, for sustaining life, for breaking the colonial frame, and imagining what might emerge at the end of the known world. Ordinary Notes is an exquisite text. It demands everything of the reader and, in turn, offers us a vocabulary for living."-- Saidiya Hartman, author of Wayward Lives, Beautiful Experiments
NB: Some of the text on this page is sourced from publisher-provided marketing content.
Recent blog posts