Our Most Anticipated Books of May 2023
Submitted by devon on Mon, 04/24/2023 - 11:11am
Coming May 2nd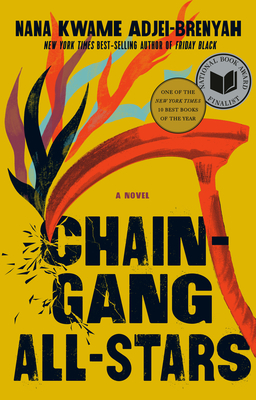 Chain Gang All Stars by Nana Kwame Adjei-Brenyah
OH, HELL YEAH! Adjei-Brenyah is back with an explosive debut novel that has all the ferocity and punch of Tina Turner in Beyond the Thunderdome. Loretta Thurwar and Hamara "Hurricane Staxxx" Stacker are the stars of Chain-Gang All-Stars, the cornerstone of CAPE, or Criminal Action Penal Entertainment, a highly-popular, highly-controversial, profit-raising program in America's increasingly dominant private prison industry. It's the return of the gladiators and prisoners are competing for the ultimate prize: their freedom.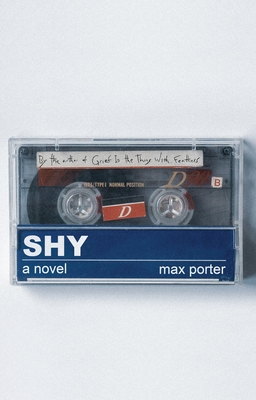 In Shy, Max Porter extends the excavation of boyhood that began with Grief Is the Thing with Feathers and continued with Lanny. But here he asks: How does mischievous wonder and anarchic energy curdle into something more disturbing and violent? Shy is a bravura, lyric, music-besotted performance by one of the great writers of his generation.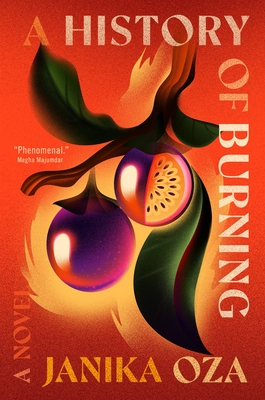 A History of Burning by Janika Oza
In 1898, Pirbhai, a teenage boy looking for work, is taken from his village in India to labor for the British on the East African Railway. Far from home, Pirbhai commits a brutal act in the name of survival, an act that will leave a devastating impact on his descendants for almost a century. Janika Oza's A History of Burning is a sweeping historical epic in the best possible sense.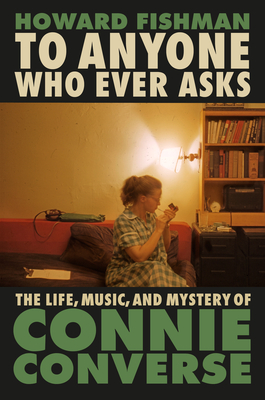 To Anyone Who Ever Asks: The Life, Music, and Mystery of Connie Converse
by Howard Fishman
The mysterious true story of Connie Converse—a mid-century New York City songwriter, singer, and composer whose haunting music never found broad recognition—and one writer's quest to understand her life.
Coming May 9th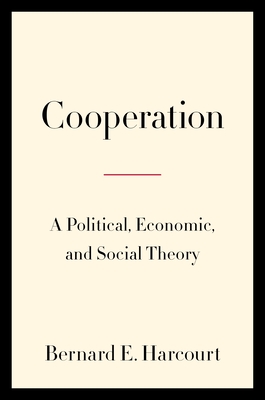 Cooperation: A Political, Economic, and Social Theory
by Bernard E. Harcourt
From consumer co-ops to credit unions, worker cooperatives to insurance mutuals, nonprofits to mutual aid, countless examples prove that people working together can extend the ideals of participatory democracy and sustainability into every aspect of their lives. In his latest work, Bernard E. Harcourt develops a transformative theory and practice that builds on worldwide models of successful cooperation.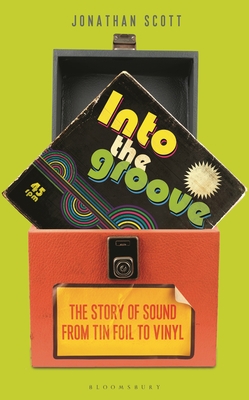 Into the Groove: The Story of Sound from Tin Foil to Vinyl
by Jonathan Scott
In Into the Groove, vinyl collector and music buff Jonathan Scott dissects a mind-blowing feat that we all take for granted today--the domestication of sound. Thomas Edison's phonograph, the first device that could both record and reproduce sound, represented an important turning point in the story of recorded sound, but it was only the tip of the iceberg, and came after decades of invention, tinkering and experimentation. Scott traces the birth of sound back to the earliest serious attempts in the 1850s, celebrating the ingenuity, rivalries and science of the modulated groove.
Coming May 16th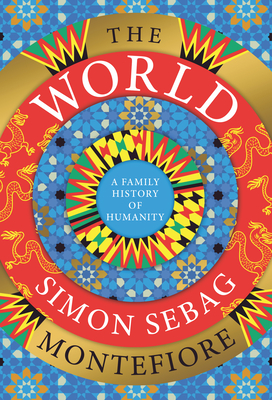 The World: A Family History of Humanity
by Simon Sebag Montefiore
In this epic, ever-surprising book, Montefiore chronicles the world's great dynasties across human history through palace intrigues, love affairs, and family lives, linking grand themes of war, migration, plague, religion, and technology to the people at the heart of the human drama. A glorious marriage of sweeping history and stranger-than-fiction life stories, just in time for Father's Day!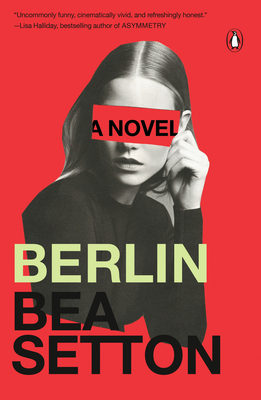 Berlin by Bea Setton
"A compelling, raw, and thrillingly strange outsider tale of loneliness and deception. Setton is a wonderful writer who, with this sharp debut, adds to the great canon of contemporary anti-heroines." —Mona Awad, author of Bunny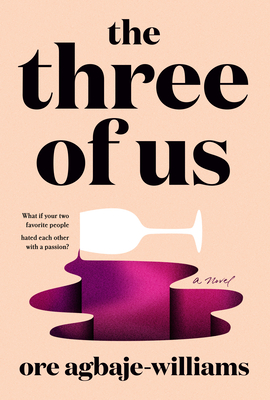 The Three of Us by Ore Agbaje-Williams
Do you need a good laugh? This one's for you. Told in three taut, mesmerizing parts—the wife, the husband, the best friend—over the course of one day, The Three of Us is the book equivalent of a bottomless-mimosas-brunch with your funniest, sharpest friend who never hesitates to tell you the truth, no matter how ugly.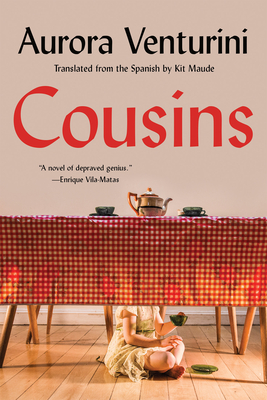 Cousins by Aurora Venturini (trans. by Kit Maude)
"Cruel and strange and colorful—Cousins will be an immediate favorite for fans of Fleur Jaeggy and Leonora Carrington." —Catherine Lacey, author of Biography of X and Pew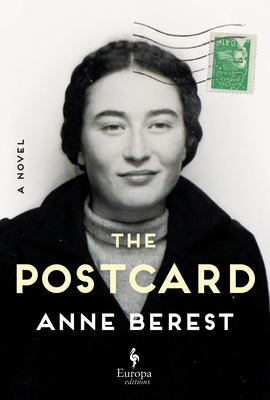 The Postcard by Anee Berest (trans. by Tina Kover)
Winner of the Choix Goncourt Prize, Anne Berest's The Postcard is a vivid portrait of twentieth-century Parisian intellectual and artistic life, an enthralling investigation into family secrets, and poignant tale of a Jewish family devastated by the Holocaust and partly restored through the power of storytelling.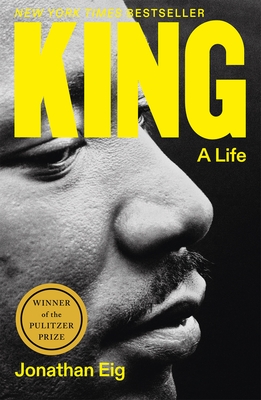 n this landmark biography, Eig gives us an MLK for our times: a deep thinker, a brilliant strategist, and a committed radical who led one of history's greatest movements, and whose demands for racial and economic justice remain as urgent today as they were in his lifetime.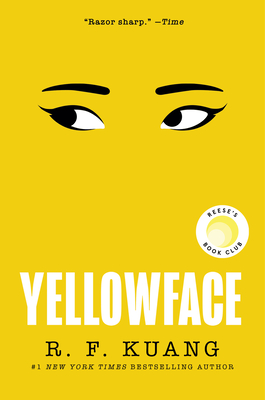 Thank you, Universe, for blessing us with R. F. Kuang! Yellowface is a brilliant and cutting satire as only Kuang could tell it, a ripped-from-the-headlines tale of white lies, dark humor and deadly consequences. Bestselling sensation Juniper Song is not who she says she is, she didn't write the book she claims she wrote, and she is most certainly not Asian American.
Coming May 23rd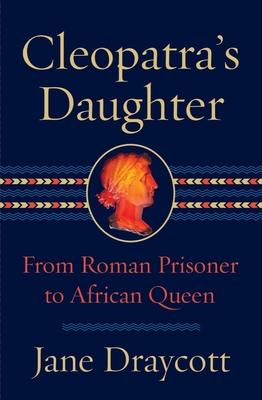 Cleopatra's Daughter: From Roman Prisoner to African Queen
by Jane Draycott
The first modern biography of one of the most influential yet long-neglected rulers of the ancient world: Cleopatra Selene, daughter of Antony and Cleopatra. Creating a narrative from frescos and coinage, ivory dolls and bronzes, historian and archaeologist Jane Draycott shows how Cleopatra Selene navigated years of imprisonment on Palatine Hill—where Octavia, the emperor's sister and Antony's fourth wife, housed royal children orphaned in the wake of Roman expansion—and emerged a queen.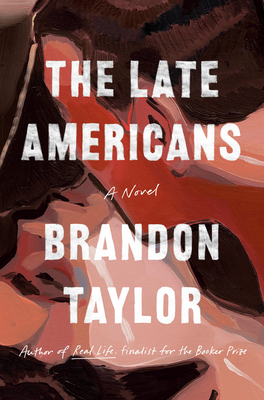 The Late Americans by Brandon Taylor
A refracted narrative novel, of a story that could only be told in Brandon Taylor's unique voice. A Tales of the City for the graduate humanities set, people working through the practice, the dedication, and the social fabric of creativity.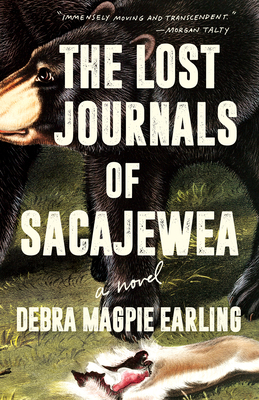 The Lost Journals of Sacajewea by Debra Magpie Earling
Among the most memorialized women in American history, Sacajewea served as interpreter and guide for Lewis and Clark's Corps of Discovery. In this visionary novel, acclaimed Indigenous author Debra Magpie Earling brings this mythologized figure vividly to life, casting unsparing light on the men who brutalized her and recentering Sacajewea as the arbiter of her own history.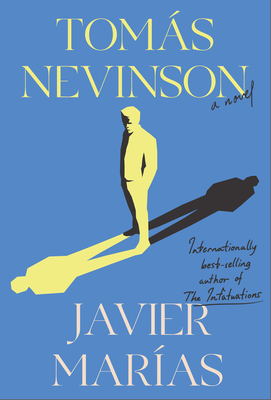 Tomás Nevinson by Javier MarÍas (trans. by Margaret Jull Costa)
The final novel from Spain's most acclaimed writer, a novel about a charismatic half-Spanish, half-English man who is recruited by British intelligence. Retired spy Tomás Nevinson—once an agent for the British Secret Service, now living a quiet life in his hometown, Madrid—is approached by his former handler, Bertram Tupra, with an offer to bring him back in from the cold for one last assignment.
Coming May 30th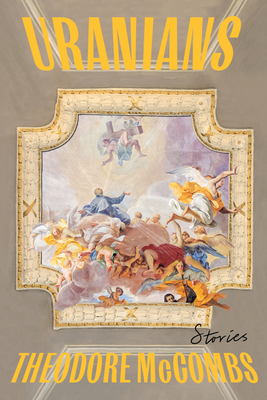 Uranians: Stories by Theodore McCombs
Queer speculative fiction just in time for pride month? Be still, my gay little heart! Arch but tender, clear-eyed and compassionate, Uranians brilliantly illustrates the vital role that queerness plays in every possible version of our world.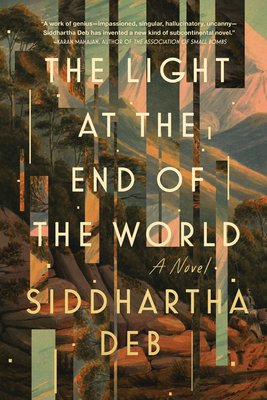 The Light at the End of the World by Siddhartha Deb
"Big, ambitious, inventive, sweeping, and instantly addictive, The Light at the End of the World announces itself as a new kind of Great Indian Novel—a kind I've been craving. I was instantly hooked." —Sanjena Sathian, author of Gold Diggers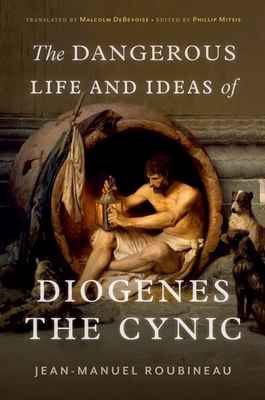 The Dangerous Life & Ideas of Diogenes the Cynic
by Jean-Manuel Roubineau
Behold--a Diogenes biography! In this book, Jean-Manuel Roubineau paints a new portrait of an atypical philosopher whose life left an indelible mark on the Western collective imagination and whose philosophy courses through various schools of thought well beyond antiquity.
NB: Some of the text on this page is sourced from publisher-provided marketing content.
Recent blog posts