112: Charlie Bondhus, Andres Cerpa, Rachel Hadas, and Gardner McFall
We do now have one person in the store and contactless pick ups can be arranged by phone call 212-865-1588 of prepaid orders.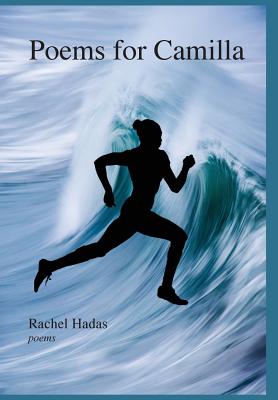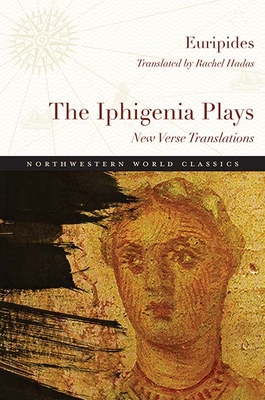 Join us at Book Culture on 112th on Tuesday, March 5th at 7pm for an evening of poetry with Charlie Bondhus, Andrés Cerpa, Rachel Hadas, and Gardner McFall on their new collections, Divining Bones (Bondus), Bicycle in A Ransacked City: An Elegy (Cerpa), Poems for Camilla (Hadas), Iphigenia Plays (Hadas) and On The Line (McFall).
Divining Bones:
Boys become crones; baked bread becomes a baby; electricity turns out to be Jesus; a first grade class stages Oedipus Rex. At the center of it all stands Baba Yaga, the child-eating forest witch and earth goddess of Russian folklore. Under her tutelage,
Charlie Bondhus uses the occult and the magical to explore the fluidity of age, gender, and self-perception in this radical and playful book.
Bicycle in A Ransacked City: An Elegy
These quiet, descriptive poems blaze with an inferno of lamenting and loving muses as a son helplessly watches his father suffer from a debilitating illness. The inquisitive voice of the speaker gently paints an emotional landscape ranging from childhood to the present, while trying to find glimpses of happiness in the imminent sorrow.
Poems for Camilla
Rachel Hadas's remarkable new book treats the Aeneid as a commentary on our times. Just as Virgil wrote against the backdrop of the self-conflicted, imperial turbulence of Rome, Hadas examines our republic as it veers off into possibly irreversible disorder. The good news, as Hadas reminds us with her characteristic humanity and intelligence, is that individuals and societies often survive crises rather than succumbing to them. Against the jolts and jars of history, she asserts life's quiet miracles, including, in her case, the generational continuity extending from her revered father to the beloved grandchild to whom this book is dedicated.
Iphigenia Plays:
At the heart of Iphigenia's enduring story are an ambitious, opportunistic, and indecisive leader and the daughter whose life he is willing to sacrifice. In The Iphigenia Plays, poet Rachel Hadas offers a new generation of readers a graceful, clear, and powerful translation of Euripides's two spellbinding (and very different) plays drawn from this legend: Iphigenia in Aulis and Iphigenia among the Taurians.

Even for readers unfamiliar with Greek mythology or drama, these plays are suspenseful, poignant, and haunting. Euripides's ability to evoke emotion and raise difficult questions has long engaged viewers and readers alike. Taken together, the two plays illuminate timeless human conflicts, showcasing individuals and families ensnared by the fury of war, of politics, of religion, and of ambition. Euripidean characters are always second-guessing themselves; now new readers can also ponder their dilemmas.

Poet and translator Rachel Hadas highlights the lyricism, emotion, and sheer humanity of Euripides's plays. Mordant humor is here; so are heartbreak and tenderness. Hadas offers an Iphigenia story that resonates with our own troubled times and demonstrates anew the genius of one of the world's supreme dramatists.
On The Lines:
The poems in Gardner McFall's poignant, stirring collection "On the Line" fit together like links in a bracelet. Love and light irradiate from the story of her pilot father lost at war and his daughter's becoming herself in his absence, while keeping all the doors of her life open, though she knows the "death-plane" will never return out of the foggy night. Anger, longing, regret, & grief are part of this translucent self-portrait, but also the lucky knowledge that nothing is to be gained from lingering in "history's dark rooms." Out of the blood and valor of war, with its infinite losses, Gardner McFall has created a polished, durable sequence of poems lit with piercing glances into the American life. What a touching and wonderful little book.
–Henri Cole
On the Line is a remarkable collection of poems whose loss is both universal and deeply personal. Gardner McFall, the daughter of an American pilot who went missing in the Vietnam war, portrays her own daily experience as wife and mother while all the while lamenting her father's death: "I have kept / all the doors open in my life / so that he could walk in." Ironically, she remembers how he dutifully accepted his command, yet privately confessed, "We can't win," a bitter truth the world was to discover about the war. Decades later, trying to make sense of it all, the poet retraces her father's path by traveling to Vietnam. Deepening the quest, she delves into history, myth, and the truth that can be found in the poet's imagery. Her search is never-ending, and it is our search. Her grief is ours.
–Grace Schulman
---
Charlie Bondhus is the author of All the Heat We Could Carry, winner of the Thom Gunn Award for Gay Poetry. His work has appeared in Poetry, The Missouri Review, Columbia Journal, Hayden's Ferry Review, Bellevue Literary Review, Nimrod, and Copper Nickel. He has received fellowships from the Virginia Center for Creative Arts, the Sundress Academy for the Arts, and the Hawthornden Castle International Retreat for Writers. He is associate professor of English at Raritan Valley Community College (NJ). Visit his website: http://charliebondhus.com.
Andrés Cerpa is the author of Bicycle in a Ransacked City: An Elegy, from Alice James Books. A recipient of fellowships from the McDowell Colony and Canto Mundo, his work has appeared or is forthcoming in Ploughshares, Poem-a-Day, The Kenyon Review, TriQuarterly, The Rumpus, Frontier Poetry, West Branch, Wildness + elsewhere. He is the Poetry Editor of Epiphany Magazine.
Rachel Hadas, a professor of English at Rutgers University–Newark, is the author of many books of poetry, essays, and translations, including Questions in the Vestibule (Northwestern, 2016) and Strange Relation: A Memoir of Marriage, Dementia, and Poetry. She is the editor (with Peter Constantine, Edmund Keeley, and Karen Van Dyck) of the anthology The Greek Poets: Homer to the Present.
A native Floridian and Navy junior, Gardner McFall is the author of two books of poems, THE PILOT'S DAUGHTER and RUSSIAN TORTOISE and two children's books, JONATHAN'S CLOUD and NAMING THE ANIMALS. She is also the author of AMELIA: THE LIBRETTO, for the opera AMELIA, scheduled to premiere at Seattle Opera in May 2010 with music by Daron Hagen and story by Stephen Wadsworth. She is the editor of MADE WITH WORDS, a prose miscellany by May Swenson, and the author of the introduction and notes for a Barnes & Noble Classics edition of Kenneth Grahame's THE WIND IN THE WILLOWS. Her poems have appeared in THE ATLANTIC MONTHLY, PARIS REVIEW, SEWANEE REVIEW, SOUTHWEST REVIEW, TIN HOUSE, and elsewhere. She lives in New York City and teaches at Hunter College.
Event address:
Book Culture
New York, NY 10025
Can't make it? Reserve a signed copy by calling our store today: