112th: Amy Wallen on When We Were Ghouls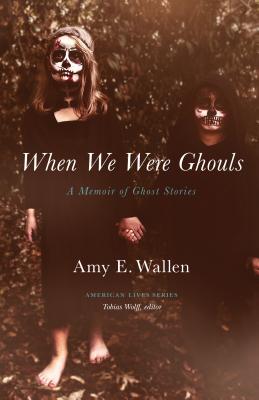 Join us at Book Culture on 112th as Amy Wallen discusses her book, When We Were Ghouls, on Thursday, April 26th at 7pm! Amy will be joined in conversation with Phillip Lopate.
When Amy E. Wallen's southern, blue-collar, peripatetic family was transferred from Ely, Nevada, to Lagos, Nigeria, she had just turned seven. From Nevada to Nigeria and on to Peru, Bolivia, and Oklahoma, the family wandered the world, living in a state of constant upheaval. When We Were Ghoulsfollows Wallen's recollections of her family who, like ghosts, came and went and slipped through her fingers, rendering her memories unclear. Were they a family of grave robbers, as her memory of the pillaging of a pre-Incan grave site indicates? Are they, as the author's mother posits, "hideous people?" Or is Wallen's memory out of focus?

In this quick-paced and riveting narrative, Wallen exorcizes these haunted memories to clarify the nature of her family and, by extension, her own character. Plumbing the slipperiness of memory and confronting what it means to be a "good" human, When We Were Ghouls links the fear of loss and mortality to childhood ideas of permanence. It is a story about family, surely, but it is also a representation of how a combination of innocence and denial can cause us to neglect our most precious earthly treasures: not just our children but the artifacts of humanity and humanity itself.
---
Amy E. Wallen is associate director at the New York State Writers Institute and teaches creative writing at the University of California, San Diego Extension. Her first novel, Moon Pies and Movie Stars, was a Los Angeles Times bestseller.
Phillip Lopate has been awarded a John Simon Guggenheim Fellowship, a New York Public Library Center for Scholars and Writers Fellowship, two National Endowment for the Arts grants, and two New York Foundation for the Arts grants. He received a Christopher medal for Being With Children, a Texas Institute of Letters award in the best non-fiction book of the year category for Bachelorhood , and was a finalist for the PEN best essay book of the year award for Portrait of My Body. He is a member of the American Academy of Arts and Sciences and the NYU Institute for the Humanities.
Can't make it? Reserve a signed copy by calling our store today:

$19.95
ISBN: 9780803296954
Availability: Not in Stock - Available for special order
Published: University of Nebraska Press - March 2018
---