112th: Edward Casey and Wayne Proudfoot
Please allow 3-4 days for order processing for ALL orders, in addition to shipping times.

We are currently working with very limited staffing and your patience is greatly appreciated. Thank you!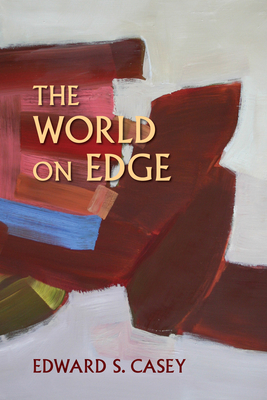 Join us at Book Culture on 112th as Edward S. Casey discusses The World on Edge with Wayne Proudfoot on Thursday, September 27th at 7pm.
Click here to RSVP on Facebook!
From one of continental philosophy's most distinctive voices comes a creative contribution to spatial studies, environmental philosophy, and phenomenology. Edward S. Casey identifies how important edges are to us, not only in terms of how we perceive our world, but in our cognitive, artistic, and sociopolitical attentions to it. We live in a world that is constantly on edge, yet edges as such are rarely explored. Casey systematically describes the major and minor edges that configure the human and other-than-human realms, including our everyday experience. He also explores edges in high- stakes situations, such as those that emerge in natural disasters, moments of political and economic upheaval, and encroaching climate change. Casey's work enables a more lucid understanding of the edge-world that is a necessary part of living in a shared global environment.
---
Edward S. Casey is Distinguished Professor of Philosophy at SUNY, Stony Brook. He is author of several books, including Getting Back into Place, Imagining, and Remembering. The World on Edge is a sequel to his book The World at a Glance.
Can't make it? Reserve a signed copy by calling our store today:

Email or call for price.
ISBN: 9780253026095
Availability: Not in Stock - Available for special order
Published: Indiana University Press - July 12th, 2017
---