112th: Ellen Steinbaum on This Next Tenderness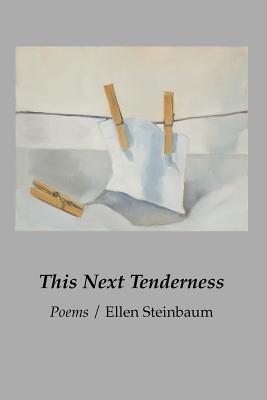 Join us at Book Culture on 112th as Ellen Steinbaum reads from her new collection of poetry This Next Tenderness on Wednesday, May 30th at 7pm! Ellen will be joined in the reading with Amy Lawless!
With these poems' grace notes and sparkling rhythms, one never knows when the next tenderness will come from Ellen Steinbaum-only that it will.
---
Ellen Steinbaum is the author of three previous poetry collections and a one-person play. An award-winning journalist and former Boston Globe columnist, she writes a blog, "Reading and Writing and the Occasional Recipe" which can be found at her web site, ellensteinbaum.com. She is originally from Wilmington, Delaware and now lives in Boston.
Amy Lawless is the author of two books of poems including My Dead (Octopus Books). Her third poetry collection Broadax is forthcoming in the fall from Octopus Books. A chapbook A Woman Alone is just out from Sixth Finch Books. With Chris Cheney she is the author of the hybrid book I Cry: The Desire to Be Rejected from Pioneer Works Press' Groundworks Series (2016). Poems have been anthologized in Best American Poetry 2013, Academy of American Poets' Poem-a-Day: 365 Poems for Every Occasion, and the Brooklyn Poets Anthology (Brooklyn Arts Press). Poems have recently appeared or are forthcoming in The Volta, Washington Square Review, Bennington Review, jubilat, The Inquisitive Eater, and elsewhere. She received a poetry fellowship from the New York Foundation for the Arts in 2011. She lives in Brooklyn.
Can't make it? Reserve a signed copy by calling our store today:

$19.00
ISBN: 9781625492678
Availability: On Our Shelves Now - Click Title to See Location Inventory.
Published: Cw Books - February 24th, 2018
---