112th: Garrard Conley on "Boy Erased"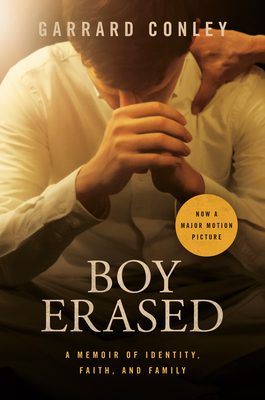 Join us on Wednesday, June 8th for a reading and discussion of Garrard Conley's new memoir, Boy Erased.
A beautiful, raw and compassionate memoir about identity, love and understanding. The son of a Baptist pastor and deeply embedded in church life in small town Arkansas, as a young man Garrard Conley was terrified and conflicted about his sexuality. When Garrard was a nineteen-year-old college student, he was outed to his parents, and was forced to make a life-changing decision: either agree to attend a church-supported conversion therapy program that promised to cure him of homosexuality; or risk losing family, friends, and the God he had prayed to every day of his life. Through an institutionalized Twelve-Step Program heavy on Bible study, he was supposed to emerge heterosexual, ex-gay, cleansed of impure urges and stronger in his faith in God for his brush with sin. Instead, even when faced with a harrowing and brutal journey, Garrard found the strength and understanding to break out in search of his true self and forgiveness. By confronting his buried past and the burden of a life lived in shadow, Garrard traces the complex relationships among family, faith, and community. At times heart-breaking, at times triumphant, this memoir is a testament to love that survives despite all odds.
---
Garrard Conley's work can be found in the Virginia Quarterly Review, The Madison Review, The Common, and elsewhere. He has received scholarships from the Bread Loaf, Sewanee, and Elizabeth Kostova Foundation Writers' Conferences and has facilitated craft classes on the art of memoir. After growing up in a small Arkansan farming community, heading to a liberal arts college a few hours away, completing service for Peace Corps Ukraine, and attaining a Master's degree in creative writing and queer theory, Garrard now teaches literature in Sofia, Bulgaria at The American College of Sofia. He lives with his boyfriend and two cats, Helen Mirren of Troy and Yeti, who make regular appearances on his Instagram feed.
Can't make it? Reserve a signed copy by calling our store today:

$16.00

ISBN: 9780735213463
Availability: On hand at one or more locations, see product page for details
Published: Riverhead Books - February 7th, 2017
---