112th: Jared Yates Sexton and Mike Duncan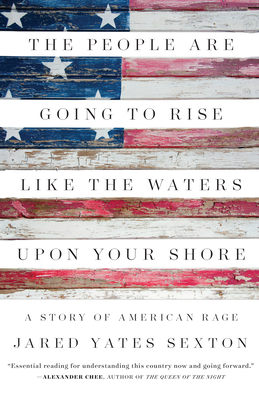 J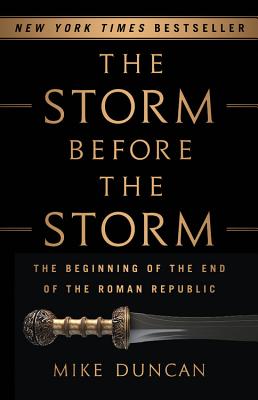 oin us on Wedensday, October 25th at 7pm for a discussion between Jared Yates Sexton, author of The People are Going to Rise Like the Waters Upon Your Shore: A Story of American Rage, and Mike Duncan, author of The Storm Before the Storm: The Beginning and End of the Roman Empire, at Book Culture on 112th.
Click here to RSVP on Facebook!
The People Are Going to Rise Like the Waters Upon Your Shore is a firsthand account of the events that shaped the 2016 presidential election and the cultural forces that divided both parties and powered Donald Trump into the White House. Featuring in-the-field reports as well as deep analysis, Sexton's book is not just the story of the most unexpected and divisive election in modern political history. It is also a sobering chronicle of our democracy's political polarization--a result of our self-constructed, technologically assisted echo chambers.
Chronicling the years 133-80 BCE, The Storm Before the Storm is a rollicking deep-dive into the bloody battles, political machinations, and human drama that defined a dangerous new political environment--a stark warning for modern readers about what happens to a civilization driven by increasing economic inequality, political polarization, and ruthless ambition.
---
Jared Yates Sexton's political writing has appeared in the New York Times, the New Republic, Salon, and elsewhere. He is the author of three collections of fiction and a crime novel. Currently he serves as an associate professor of creative writing at Georgia Southern University.
Mike Duncan is one of the foremost history podcasters in the world, with over 100 million episode downloads. His award-winning series The History of Rome remains one of the most popular history podcasts on the internet. In 2013, Duncan kicked off his second hugely popular series, Revolutions. He lives in Madison, Wisconsin.
Can't make it? Reserve a signed copy by calling our store today:

$26.00
ISBN: 9781619029569
Availability: On Our Shelves Now - Click Title to See Location Inventory.
Published: Counterpoint LLC - August 15th, 2017
---

$27.00
ISBN: 9781610397216
Availability: On Our Shelves Now - Click Title to See Location Inventory.
Published: PublicAffairs - October 24th, 2017
---