112th: Liesl Olson on Chicago Renaissance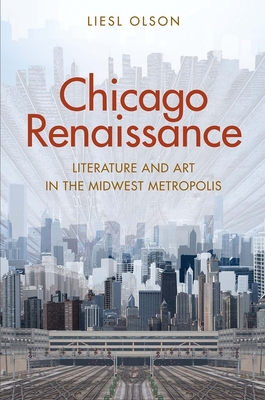 Join us on Tuesday, March 6th at 7pm as Liesl Olson discusses Chicago Renaissance with Sarah Cole at Book Culture on 112th!
A fascinating history of Chicago's innovative and invaluable contributions to American literature and art from the late nineteenth to the mid-twentieth century

This remarkable cultural history celebrates the great Midwestern city of Chicago for its centrality to the modernist movement. Author Liesl Olson traces Chicago's cultural development from the 1893 World's Fair through mid-century, illuminating how Chicago writers revolutionized literary forms during the first half of the twentieth century, a period of sweeping aesthetic transformations all over the world. From Harriet Monroe, Carl Sandburg, and Ernest Hemingway to Richard Wright and Gwendolyn Brooks, Olson's enthralling study bridges the gap between two distinct and equally vital Chicago-based artistic "renaissance" moments: the primarily white renaissance of the early teens, and the creative ferment of Bronzeville. Stories of the famous and iconoclastic are interwoven with accounts of lesser-known yet influential figures in Chicago, many of whom were women. Olson argues for the importance of Chicago's editors, bookstore owners, tastemakers, and ordinary citizens who helped nurture Chicago's unique culture of artistic experimentation.
---
Liesl Olson is Director of Chicago Studies at the Newberry library in Chicago. She is the author of Modernism and the Ordinary (Oxford U P, 2009) most recently Chicago Renaissance: Literature and Art in the Midwest Metropolis (Yale, 2017). She received her BA from Stanford University and her PhD in English and Comparative Literature from Columbia University.
Sarah Cole
specializes in British literature of the 19th and 20th centuries, with an emphasis on the modernist period. Areas of interest include war; violence, sexuality and the body; history and memory; imperialism; and Irish literature of the modernist period. She is the author of two books, most recently
At the Violet Hour: Modernism and Violence in England and Ireland
(Oxford University Press, 2012) and
Modernism, Male Friendship, and the First World War
(Cambridge University Press, 2003). She has published articles in
ELH
,
Modern Fiction Studies
,
Modernism/Modernity
, and
PMLA
, and has written essays for a variety of edited collections. Sarah Cole is the recipient of a
2014 Guggeinheim Fellowship
for a book project entitled "The Wells Era."
Can't make it? Reserve a signed copy by calling our store today:

$35.00
ISBN: 9780300203684
Availability: Not in Stock - Available for special order
Published: Yale University Press - August 22nd, 2017
---