112th: Margaret Renkl on Late Migrations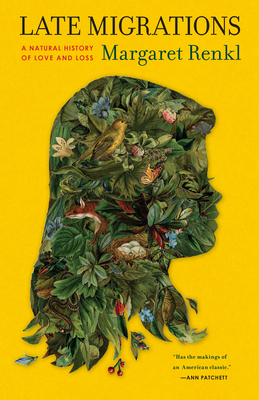 Join us at Book Culture on 112th on Thursday, July 18th at 7pm as we welcome Margaret Renkl and her debut memoir, Late Migrations: A Natural History of Love and Loss. Margaret will be joined in conversation by bestselling author Helen Ellis.
From New York Times opinion writer Margaret Renkl comes an unusual, captivating portrait of a family--and of the cycles of joy and grief that inscribe human lives within the natural world.
Growing up in Alabama, Renkl was a devoted reader, an explorer of riverbeds and red-dirt roads, and a fiercely loved daughter. Here, in brief essays, she traces a tender and honest portrait of her complicated parents--her exuberant, creative mother; her steady, supportive father--and of the bittersweet moments that accompany a child's transition to caregiver.
And here, braided into the overall narrative, Renkl offers observations on the world surrounding her suburban Nashville home. Ringing with rapture and heartache, these essays convey the dignity of bluebirds and rat snakes, monarch butterflies and native bees. As these two threads haunt and harmonize with each other, Renkl suggests that there is astonishment to be found in common things: in what seems ordinary, in what we all share. For in both worlds--the natural one and our own--"the shadow side of love is always loss, and grief is only love's own twin."
Gorgeously illustrated by the author's brother, Billy Renkl, Late Migrations is an assured and memorable debut.
---
Margaret Renkl is the author of Late Migrations: A Natural History of Love and Loss. She is a contributing opinion writer for the New York Times, where her essays appear weekly. Her work has also appeared in Guernica, Literary Hub, Proximity, and River Teeth, among others. The founding editor of Chapter 16, a daily literary publication of Humanities Tennessee, and a graduate of Auburn University and the University of South Carolina, she lives in Nashville.
Helen Ellis is the acclaimed author of Eating the Cheshire Cat and the New York Times bestseller, American Housewife. She is a poker player who competes on the national tournament circuit. Raised in Alabama, she lives with her husband in New York City.
Event address:
Book Culture
New York, NY 10025
Can't make it? Reserve a signed copy by calling our store today:

$24.00

ISBN: 9781571313782
Availability: Not In Stock - Usually ships in 3-5 Days
Published: Milkweed Editions - July 9th, 2019
---