112th: Mohammed Hanif on Red Birds
Please allow 5-10 days for order processing for ALL orders, in addition to shipping times.

We are currently working with very limited staffing and your patience is greatly appreciated. Thank you!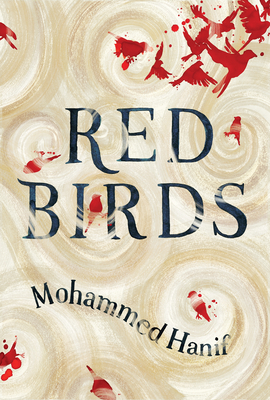 Join us at Book Culture on 112th on Friday, May 10th at 7pm as we welcome Mohammed Hanif to discuss his newest novel, Red Birds.
An American pilot crash lands in the desert and finds himself on the outskirts of the very camp he was supposed to bomb. After days spent wandering and hallucinating from dehydration, Major Ellie is rescued by one of the camp's residents, a teenager named Momo, whose entrepreneurial money-making schemes are failing as his family is falling apart: His older brother, Ali, left for his first day of work at an American base and never returned; his parents are at each other's throats; his dog, Mutt, is having a very bad day; and an earthy-crunchy aid worker has shown up wanting to research him for her book on the Teenage Muslim Mind. Amidst the madness, Momo sets out to search for his brother Ali, hoping his new Western acquaintances might be able to help find him. But as the truth of Ali's whereabouts begin to unfold, the effects of American "aid" on this war-torn country are revealed to be increasingly pernicious.
Written with his trademark wit and keen eye for absurdity, and revealing critical truths about the state of the world today, Red Birds shows master storyteller Mohammed Hanif at the height of his powers.
---
Mohammed Hanif was born in Okara, Pakistan. He graduated from the Pakistan Air Force Academy as Pilot Officer but subsequently left to pursue a career in journalism. His first novel, A Case of Exploding Mangoes, was longlisted for the Man Booker Prize, shortlisted for the Guardian First Book Award and won the Commonwealth Writers' Prize for Best First Novel. His second novel, Our Lady of Alice Bhatti, was shortlisted for the 2012 Wellcome Prize. He has written the libretto for a new opera and writes regularly for the New York Times, BBC Urdu, and BBC Punjabi. He currently splits his time between Berlin and Karachi.
Event address:
Book Culture
New York, NY 10025
Can't make it? Reserve a signed copy by calling our store today:

$16.00
ISBN: 9780802147288
Availability: On Our Shelves Now - Click Title to See Location Inventory.
Published: Grove Press, Black Cat - May 14th, 2019
---