112th: Robert Desjarlais on The Blind Man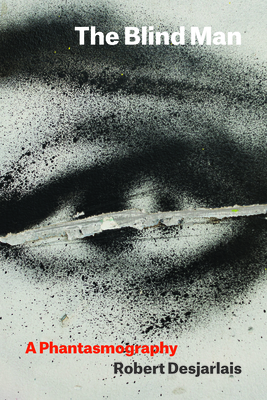 Join us at Book Culture on 112th as Robert Desjarlais discusses his new book, The Blind Man: A Phantasmography (Thinking Elsewhere) on Friday, November 9th at 7pm! He will be joined in conversation by Una Chung and Dejan Lukic.
The Blind Man: A Phantasmography examines the complicated forces of perception, imagination, and phantasms of encounter in the contemporary world. In considering photographs he took while he was traveling in France, anthropologist and writer Robert Desjarlais reflects on a few pictures that show the features of a man, apparently blind, who begs for money at a religious site in Paris. In perceiving this stranger and the images his appearance projects, he begins to imagine what this man's life is like and how he perceives the world around him.
Written in journal form, the book narrates Desjarlais's pursuit of the man portrayed in the photographs. He travels to Paris and tries to meet with him. Eventually, Desjarlais becomes unsure as to what he sees, hears, or remembers. Through these interpretive dilemmas he senses the complexities of perception, where all is multiple, shifting, spectral, a surge of phantasms in which the actual and the imagined are endlessly blurred and intertwined. His own vision is affected in a troubling way.
Composed of an intricate weave of text and image, The Blind Man attends to pressing issues in contemporary life: the fraught dimensions of photographic capture, encounters with others and alterity, the politics of looking, media images of violence and abjection, and the nature of fantasy and imaginative construal. Through a wide-ranging inquiry into histories of imagination, Desjarlais inscribes the need for a "phantasmography"--a writing of phantasms, a graphic inscription of the flows and currents of fantasy and fabulation.
---
Robert Desjarlais is an award-winning anthropologist and writer teaching at Sarah Lawrence College. His many books include Subject to Death: Life and Loss in a Buddhist World (Chicago, 2016); Counterplay: An Anthropologist at the Chessboard (California, 2011); and Shelter Blues: Sanity and Selfhood Among the Homeless (Penn, 1997).
Una Chung is Assistant Professor in Global Studies at Sarah Lawrence College. Recent articles include "Seeing Spectral Agencies? An Analysis of Lin+Lam and Unidentified Vietnam" in Beyond Biopolitics: Essays on the Governance of Life and Death (Duke 2011); and "Crossing Over Horror: Reincarnation and Transformation in Apichatpong Weerasethakul's Primitive" forthcoming in the Viral Issue of WSQ. She is currently working on a book project, titled Handbook for the Art of Power, that attempts to articulate a new discourse on art and politics, especially in relation to electronic art.
Dejan Lukic teaches in the MFA Art Writing Program at New York's School for Visual Arts. His work revolves around the inescapable convergence of art and politics, while taking seriously stylistic forms of writing around and about this convergence. He has published two books, one on the aesthetics of terrorism and the other as a collection of thought-images, as well as numerous essays on art and philosophy. He is currently writing two manuscripts:"The Charismatic Image" (on the nature of charisma); "Sickness Unto Life" (on delirium of literature as a form of health). He runs an art & ecology Summer school—Step Not Beyond—on the Adriatic island of Cres and co-directs the culinary-philosophical troupe Vitalist Cuisine.
Event address:
Book Culture
New York, NY 10025
Can't make it? Reserve a signed copy by calling our store today:

$29.95
ISBN: 9780823281114
Availability: On Our Shelves Now - Click Title to See Location Inventory.
Published: Fordham University Press - November 20th, 2018
---

Email or call for price.
ISBN: 9780823281121
Availability: Not in Stock - Subject to Availability
Published: Fordham University Press - November 20th, 2018
---