Cancelled - Columbus: Erica McAlpine on The Country Gambler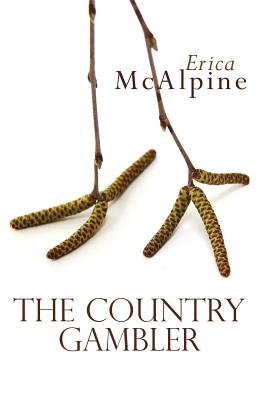 Due to weather-related travel delays, this event has unfortunately been cancelled.
Join us at Book Culture on Columbus as Erica McAlpine reads from her new book The Country Gambler on Thursday, January 4th at 7pm.
Click here to RSVP on Facebook!
In this accomplished first collection, Erica McAlpine draws truths from the everyday, meditating over contingency and luck and the often-vexed relationship we have to these things. The casual register of her verse belies its formal complexity. Many of the poems are crafted in tight syntactical units of just one or two sentences; others are composed in rhyming sapphics, a meter favoured by the poet Horace, whose guiding voice recurs throughout the collection. Humorous and serious in turn, these quietly virtuosic poems achieve lofty aims: to teach, to advise, to warn—to show, in the manner of a close friend, what the world has to offer, what it sometimes takes away, and what can and should matter most.
Erica McAlpine was born and raised in Atlanta, Georgia. She studied English and Latin poetry as an undergraduate at Harvard before earning an MPhil in English from Cambridge and a PhD from Yale. Her poems have appeared in many magazines including The Times Literary Supplement, The Spectator, Parnassus, and Slate. She teaches English and American literature at Keble College, Oxford, where she lives with her husband and two children. The Country Gambler (Shearsman Books, 2016) is her first book of poems.
Can't make it? Reserve a signed copy by calling our store today:

$17.00
ISBN: 9781848614819
Availability: On Our Shelves Now - Click Title to See Location Inventory.
Published: Shearsman Books - April 4th, 2016
---