Columbus: David Schwartz on The Last Man Who Knew Everything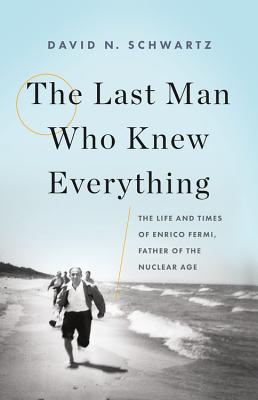 Join us at Book Culture on Columbus as David N. Schwartz discusses his new biography of Enrico Fermi, The Last Man Who Knew Everything, on Wednesday, February 28th at 7pm!
The definitive biography of the brilliant, charismatic, and very human physicist and innovator Enrico Fermi.
In 1942, a team at the University of Chicago achieved what no one had before: a nuclear chain reaction. At the forefront of this breakthrough stood Enrico Fermi. Straddling the ages of classical physics and quantum mechanics, equally at ease with theory and experiment, Fermi truly was the last man who knew everything--at least about physics. But he was also a complex figure who was a part of both the Italian Fascist Party and the Manhattan Project, and a less-than-ideal father and husband who nevertheless remained one of history's greatest mentors. Based on new archival material and exclusive interviews, The Last Man Who Knew Everything lays bare the enigmatic life of a colossus of twentieth century physics.
---
David N. Schwartz holds a PhD in political science from MIT and is the author of two previous books. He has worked at the State Department Bureau of Politico-Military Affairs, and at Goldman Sachs in a variety of roles in both London and New York. He lives in New York with his wife, Susan. His father, Melvin Schwartz, shared the Nobel Prize for Physics in 1988.
Can't make it? Reserve a signed copy by calling our store today:

$35.00
ISBN: 9780465072927
Availability: On Our Shelves Now - Click Title to See Location Inventory.
Published: Basic Books - December 5th, 2017
---