Columbus: Friday Night Book Club reads An Unnecessary Woman by Rabih Alameddine
Event date:
08/25/2017 - 6:30pm to 8:00pm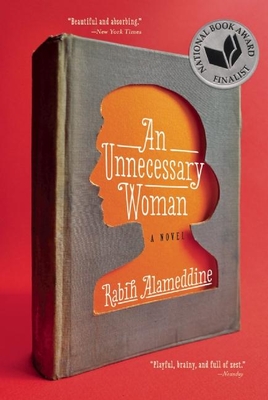 Join us on Friday, August 25th as Friday Night Book Club discusses An Unnecessary Woman by Rabih Alameddine! Copies of the book will be available for purchase at Book Culture on Columbus.
An Unnecessary Woman is a breathtaking portrait of one reclusive woman's late-life crisis, which garnered a wave of rave reviews and love letters to Alameddine's cranky yet charming septuagenarian protagonist, Aaliya, a character you "can't help but love" (NPR). Aaliya's insightful musings on literature, philosophy, and art are invaded by memories of the Lebanese Civil War and her volatile past. As she tries to overcome her aging body and spontaneous emotional upwellings, Aaliya is faced with an unthinkable disaster that threatens to shatter the little life she has left. Here, the gifted Rabih Alameddine has given us a nuanced rendering of one woman's life in the Middle East and an enduring ode to literature and its power to define who we are.
---
Friday Night Book Club is for those who enjoy and want to discuss fiction. We select from a broad range of styles, authors and eras by alternating monthly between a classic and a contemporary work of fiction that is chosen by those present at a group meeting. We meet from 6:30 pm until 8 pm on the last Friday of each month at Book Culture on Columbus Ave. Each month the book selection and meeting time are posted in the Book Culture newsletter. All are welcome. If you have questions or would like to join the book club, please email fictionbc@bookculture.com.