Columbus: Harper's Presents: Gretchen van Slyke on George Sand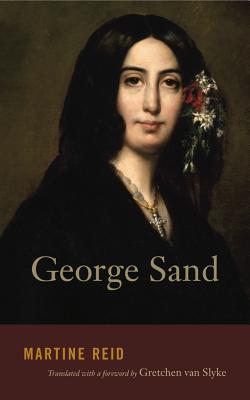 Join us and Harper's Magazine on Thursday, May 10th at 7pm as Gretchen van Slyke discusses George Sand at Book Culture on Columbus! Gretchen will be joined in conversation by Harper's editor Elizabeth Bryant.
The romantic and rebellious novelist George Sand, born in 1804 as Amantine Lucile Aurore Dupin, remains one of France's most infamous and beloved literary figures. Thanks to a peerless translation by Gretchen van Slyke, Martine Reid's acclaimed biography of Sand is now available in English.
Drawing on recent French and English biographies of Sand as well as her novels, plays, autobiographical texts, and correspondence, Reid creates the most complete portrait possible of a writer who was both celebrated and vilified. Reid contextualizes Sand within the literature of the nineteenth century, unfolds the meaning and importance of her chosen pen name, and pays careful attention to Sand's political, artistic, and scientific expressions and interests. The result is a candid, even-handed, and illuminating representation of a remarkable woman in remarkable times.
With its clear, flowing language and impeccable scholarship, this Ernest Montus's Award-winning biography of the author of La Petite Fadette and A Winter in Majorca will be of great interest to those specializing in Sand and nineteenth-century literature--and to readers everywhere.
---
Gretchen van Slyke is Professor of French at the University of Vermont and the translator of George Sand's novels The Countess von Rudolstadt and La Petite Fadette, the last also published by Penn State University Press.
Elizabeth Bryant is editor of Harper's monthly "Readings" feature. She is also a published poet and a graduate student in philosophy at the New School for Social Research, where her language of concentration is French.
Can't make it? Reserve a signed copy by calling our store today:

$29.95
ISBN: 9780271081069
Availability: On Our Shelves Now - Click Title to See Location Inventory.
Published: Penn State University Press - May 4th, 2018
---