Columbus: Harper's Presents Pierre Jarawan on The Storyteller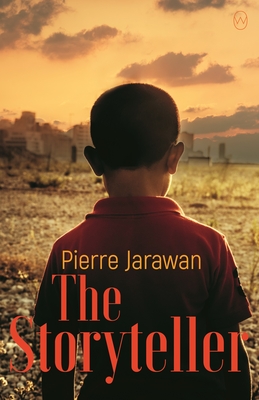 Join Harper's Magazine and Book Culture on Columbus for a discussion with Pierre Jarawan as he discusses his new book The Storyteller on Wednesday April 10th at 7PM.
"Jarawan has produced a fairytale that could be straight out of One Thousand and One Nights. From the very beginning, you float away on the story as if on a flying carpet." --NRC
Samir leaves the safety and comfort of his family's adopted home, Germany, for volatile Beirut in an attempt to find his missing father. The only clues Samir has are an old photo and the bedtime stories his father used to tell him. In this moving and engaging novel about family secrets, love, and friendship, Pierre Jarawan does for Lebanon what Khaled Hosseini's The Kite Runner did for Afghanistan. He pulls away the curtain of grim facts and figures portrayed in the media and shows an intimate truth of what it means to come from a country torn apart by civil war. With this beautiful and suspenseful story, full of images, Jarawan proves to be a masterful storyteller himself.
---
Pierre Jarawan is the son of a Lebanese father and a German mother and moved to Germany with his family at the age of three. Inspired by his father's love of telling imaginative bedtime stories, he started writing at the age of thirteen. He has won international prizes as a slam poet, received the City of Munich literary scholarship (the Bayerische Kunstf rderpreis) for The Storyteller, and was chosen as Literature Star of the Year by the daily newspaper AZ. His debut novel The Storyteller was a Spiegel bestseller in Germany, proclaimed Book of the Month by the leading Dutch television talk show DWDD, and received unanimous rave reviews from the European press.
Event address:
Book Culture on Columbus
New York, NY 10024
Can't make it? Reserve a signed copy by calling our store today:

$17.99
ISBN: 9781642860115
Availability: Available for Special Order - Usually ships in 1-5 Days
Published: World Editions - April 2nd, 2019
---