Columbus: Masha Gessen & Misha Friedman's NEVER REMEMBER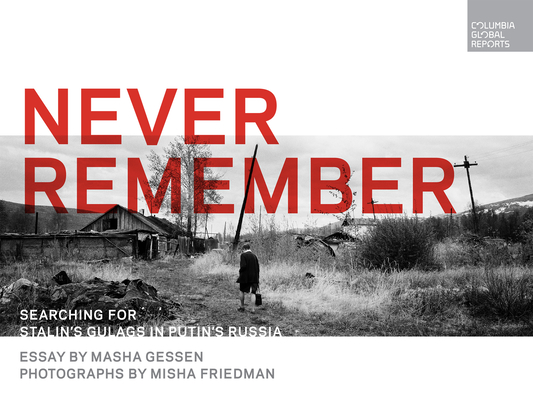 Join Harper's Magazine and Book Culture on Columbus for a conversation with for Never Remember: Search for Stalin's Gulags in Putin's Russia on Thursday, April 12th at 7pm.
Click here to RSVP on Facebook!
A haunting literary and visual journey deep into Russia's past -- and present.
The Gulag was a monstrous network of labor camps that held and killed millions of prisoners from the 1930s to the 1950s. More than half a century after the end of Stalinist terror, the geography of the Gulag has been barely sketched and the number of its victims remains unknown. Has the Gulag been forgotten? Writer Masha Gessen and photographer Misha Friedman set out across Russia in search of the memory of the Gulag. They journey from Moscow to Sandarmokh, a forested site of mass executions during Stalin's Great Terror; to the only Gulag camp turned into a museum, outside of the city of Perm in the Urals; and to Kolyma, where prisoners worked in deadly mines in the remote reaches of the Far East. They find that in Vladimir Putin's Russia, where Stalin is remembered as a great leader, Soviet terror has not been forgotten: it was never remembered in the first place.
---
Masha Gessen is a staff writer at The New Yorker and the author of several books, among them The Man Without a Face: The Unlikely Rise of Vladimir Putin. The recipient of numerous awards, including a Guggenheim Fellowship and a Carnegie Fellowship, Gessen teaches at Amherst College and lives in New York City.
Misha Friedman is a photographer whose work is regularly featured in leading publications, including The New Yorker, Time, Der Spiegel, Le Monde and The New York Times. He is the author of Lyudmila and Natasha: Russian Lives and Photo 51. Friedman's photography awards include grants from the Pulitzer Center for Crisis Reporting, and his photographs have been exhibited in museums and galleries across the world. A native of Moldova, Friedman lives with his family in New York City.
Can't make it? Reserve a signed copy by calling our store today: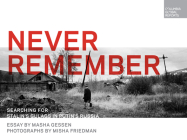 $27.99
ISBN: 9780997722963
Availability: On Our Shelves Now - Click Title to See Location Inventory.
Published: Columbia Global Reports - March 20th, 2018
---