Columbus: Middle Grade Panel and Book Signing Party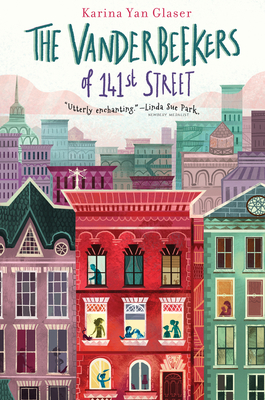 Join us on Wednesday, November 1st at 7pm for a panel and book signing party featuring debut middle grade authors, including Alyson Gerber, Karuna Riazi, Karina Glaser, Jodi Kendall, Melissa Roske, and Dana Langer, at Book Culture on Columbus.
Alyson Gerber wore a back brace for scoliosis from the ages of eleven to thirteen, an experience that led directly to Braced, her first novel. She received her MFA in Writing for Children from the New School, and her essays have been published in everything from Chicken Soup for the Soul: The Magic of Mothers & Daughters to romance-advice websites. She lives with her husband in Brooklyn, New York. Please visit her on the web at alysongerber.com and on Twitter at @alysongerber.
Karuna Riazi is a born and raised New Yorker, with a loving, large extended family and the rather trying experience of being the eldest sibling in her particular clan. Besides pursuing a BA in English literature from Hofstra University, she is an online diversity advocate, blogger, and publishing intern. Karuna is fond of tea, baking new delectable treats for friends and family to relish, Korean dramas, and writing about tough girls forging their own paths toward their destinies. The Gauntlet is her first novel.
Originally from California, Karina Yan Glaser came to New York City for college and has stuck around for nearly twenty years. She has had a varied career teaching and implementing literacy programs in family homeless shelters and recruiting healthcare professionals to volunteer in under resourced areas around the world. Now as a mother, one of her proudest achievements is raising two kids who can't go anywhere without a book. She lives in Harlem with her husband, two daughters, and an assortment of rescued animals. Her first book is The Vanderbeekers of 141st St.
Jodi Kendall's debut novel is The Unlikely Story of a Pig in the City. Jodi grew up in the Midwest with her family of seven and their household of countless pets, including hamsters, ducks, dogs, rabbits, an iguana, and, yes . . . even a farm pig! As a freelance writer, Jodi once followed a secret nighttime transport of a manta ray over state lines, swam with seven species of sharks, got up close and personal with venomous snakes, and motored through a saltwater crocodile breeding ground. These days, you can find Jodi typing away at home in New York City, where she's still an animal lover at heart. Jodi holds an MFA from the University of Arizona and is an active member of SCBWI. Visit Jodi online at www.jodikendall.com.
Before spending her days with imaginary people, Melissa Roske interviewed real ones, as a journalist in Europe. In London, she landed a job as an advice columnist for Just Seventeen magazine, where she answered hundreds of letters from readers each week. (Her column was called "Life Sucks," but it was Melissa's job to insist it didn't.) Upon returning to her native New York, Melissa contributed to several books and magazines, selected jokes for Reader's Digest, and got certified as a life coach. She lives on the Upper East Side of Manhattan with her husband, Henry, daughter, Chloe, and the occasional dust bunny. She is the author of Kat Greene Comes Clean.
Dana Langer holds a BA in creative writing from Brandeis University where she received the Dafna Zamarripa-Gesundheit Fiction Prize. She lives in New York City with her husband and daughter and works as a high school English teacher. Siren Sisters is her first novel. Check her out online at MonstersinLit.Blogspot.com and on Twitter @DanicaLanger.
Can't make it? Reserve a signed copy by calling our store today: