Columbus: Queer Book Club reads Eve Ensler's Vagina Monologues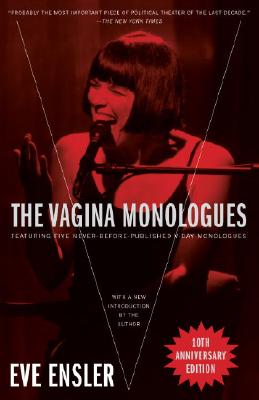 Join Book Culture on Columbus's Queer Book Club on Sunday, August 13th at 5pm to discuss The Vagina Monologues by Eve Ensler! Adapted from the award-winning one-woman show that's rocked audiences around the world, this groundbreaking book gives voice to a chorus of lusty, outrageous, poignant, and thoroughly human stories, transforming the question mark hovering over the female anatomy into a permanent victory sign.
The Queer Book Club meets on the second Sunday of every month at 5pm to discuss queer fiction, nonfiction and poetry titles. All are welcome to attend, LGBT-identifying or otherwise. Discussion is expected to run for about an hour, and may include extension into contemporary issues surrounding LGBT-identifying people. This space may also be used to discuss LGTB activism and opportunities to engage social actions. Respectful, invitational dialogue is expected of all participants. Tanmoy Tom Das Lala and Casey Beck are the facilitators of the book club. Tom and Casey will collect feedback on what members wish to read and discuss as the book club grows and evolves. Check the event calendar to see what the book is for each month. Please submit questions to queerbc@bookculture.com.