Columbus: Ruby Namdar on The Ruined House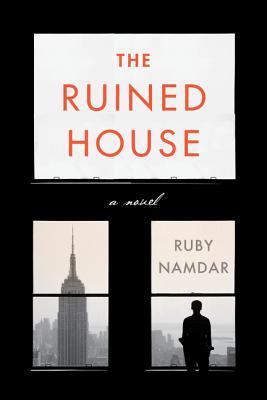 Please join us on Wednesday, November 15th at 7pm as Ruby Namdar discusses The Ruined House at Book Culture on Columbus. Ruby will be in conversation with Anne Roiphe, author of Epilogue.
Click here to RSVP on Facebook!
Picking up the mantle of legendary authors such as Saul Bellow and Philip Roth, an exquisite literary talent makes his debut with a nuanced and provocative tale of materialism, tradition, faith, and the search for meaning in contemporary American life.
Andrew P. Cohen, a professor of comparative culture at New York University, is at the zenith of his life. Adored by his classes and published in prestigious literary magazines, he is about to receive a coveted promotion--the crowning achievement of an enviable career. He is on excellent terms with Linda, his ex-wife, and his two grown children admire and adore him. His girlfriend, Ann Lee, a former student half his age, offers lively companionship. A man of elevated taste, education, and culture, he is a model of urbanity and success.
But the manicured surface of his world begins to crack when he is visited by a series of strange and inexplicable visions involving an ancient religious ritual that will upend his comfortable life.
Beautiful, mesmerizing, and unsettling, The Ruined House unfolds over the course of one year, as Andrew's world unravels and he is forced to question all his beliefs. Ruby Namdar's brilliant novel embraces the themes of the American Jewish literary canon as it captures the privilege and pedantry of New York intellectual life in the opening years of the twenty-first century.
---
Ruby Namdar was born and raised in Jerusalem to a family of Iranian-Jewish heritage. His first book, Haviv (2000), won the Israeli Ministry of Culture's Award for Best First Publication. The Ruined House won the 2014 Sapir Prize—Israel's most important literary award. He currently lives in New York City with his wife and two daughters and teaches Jewish literature, focusing on biblical and Talmudic narrative.
Anne Roiphe is the author of 18 books, fiction and non fiction. She was a columnist for the New York Observer and the Jerusalem Post and is a sad democrat and a proud feminist and a Jewish agnostic and a terrible cook and a hopeless math student and the mother of four contentious daughters who are absolutely responsible for her white hair.
Can't make it? Reserve a signed copy by calling our store today:

$29.99
ISBN: 9780062467492
Availability: On Our Shelves Now - Click Title to See Location Inventory.
Published: Harper - November 7th, 2017
---