Columbus Story Time: Stephanie Six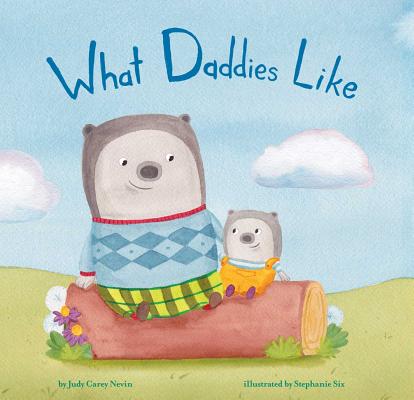 Our website previously listed June 11th as the date for this event. June 24th is the correct date--our apologies for any confusion!
Please join us on Saturday, June 24th at 11am for a special story time with Stephanie Six, the illustrator of What Daddies Like.
Find out what daddies like best in this story about a daddy bear and his cub's special day together.
Daddies like smooches.
Daddies like hugs.
Daddies like "Good morning to you "
As a daddy bear and his cub spend the day together, readers find out all about daddies' favorite things to do, like having adventures in the park, splashes in the bath, playing peek-a-boo, and night-lights, it's true. But most of all, daddies like hearing and saying "I love you."
Stephanie Six is an animator, designer, and baker who spends her days doodling furry friends in Brooklyn, New York, where her night-light is the Manhattan skyline. She likes smooches from her gray cat and hugs from her husband. When her dad comes to visit, they like to eat BBQ together. This is her debut picture book. You can visit her online at stephaniesix.com.
Can't make it? Reserve a signed copy by calling our store today:

$16.99
ISBN: 9781499801972
Availability: On Our Shelves Now - Click Title to See Location Inventory.
Published: Little Bee Books - April 11th, 2017
---