Columbus: Themes in Literature Book Club reads David Ebershoff's The Danish Girl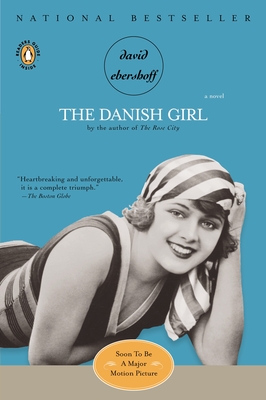 Join us on Monday, September 11th as the Themes in Literature Book Club reads The Danish Girl by David Ebershoff at Book Culture on Columbus! David Ebershoff will even join in on the discussion!
Loosely inspired by a true story, this tender portrait of marriage asks: What do you do when the person you love has tochange? It starts with a question, a simple favor asked by a wife of her husband while both are painting in their studio, setting off a transformation neither can anticipate. Uniting fact and fiction into an original romantic vision, The Danish Girl eloquently portrays the unique intimacy that defines every marriage and the remarkable story of Lili Elbe, a pioneer in transgender history, and the woman torn between loyalty to her marriage and her own ambitions and desires. The Danish Girl's lush prose and generous emotional insight make it, after the last page is turned, a deeply moving first novel about one of the most passionate and unusual love stories of the 20th century.
The Themes in Literature Book Club meets once a month in 3-month theme cycles. Three works of literature that share a common theme (e.g. dystopia, books inspired by Shakespeare, illicit love, books adapted into movies) are read and discussed -- one novel with its own conversation each month. At least one classic and one contemporary novel are included in each theme's book selection. This group meets on the second Monday of every month at Book Culture on Columbus, and is expected to run about an hour and a half. The book club facilitators are Louise Barder and Loretta Murin. If you have questions or would like to join the book club, email themesinliterature@bookculture.com. More information can be found here.
Can't make it? Reserve a signed copy by calling our store today:

$16.00

ISBN: 9780140298482
Availability: Not In Stock - Usually ships in 3-5 Days
Published: Penguin Books - February 1st, 2001
---