Columbus: Anne Edelstein on Lifesaving for Beginners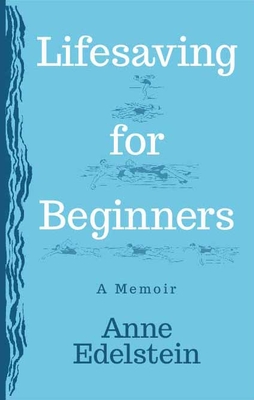 Join us on Wednesday, November 8th at 7pm as Harper's Magazine and Book Culture on Columbus present Anne Edelstein on her new memoir Lifesaving for Beginners. Anne will be joined in conversation by novelist Jenny McPhee.
Click here to RSVP on Facebook!
When Anne Edelstein was forty-two, her mother, a capable swimmer in good health, drowned while snorkeling in the Great Barrier Reef. Caring for two small children of her own, Anne suddenly found herself grieving not only for her emotionally distant mother but also for her beloved younger brother Danny, who had killed himself violently over a decade before. She finds herself wrestling not only with the past and her family's legacy of mental illness, but also with the emotional well-being of her children. Part memoir and part meditation on joy and grief, the book will resonate with anyone who has ever struggled to come to terms with their parents, their siblings, their children, and their place in the world.
---
Anne Edelstein is a literary agent in New York City, where she lives with her family. Lifesaving for Beginners is her first book.
Jenny McPhee is the author of the novels The Center of Things, No Ordinary Matter, and A Man of No Moon, and she co-authored Girls: Ordinary Girls and Their Extraordinary Pursuits. Her translations from the Italian include books by the authors Natalia Ginzburg, Primo Levi, Giacomo Leopardi, Curzio Malaparte, Anna Maria Ortese, Paolo Maurensig, and Pope John Paul II. She is the Director of the Center for Applied Liberal Arts at NYU's School of Professional Studies and is a founding board member of the public school The Bronx Academy of Letters.
Can't make it? Reserve a signed copy by calling our store today:

$14.95
ISBN: 9781597096058
Availability: On Our Shelves Now - Click Title to See Location Inventory.
Published: Red Hen Press - November 7th, 2017
---