LIC: Brewery Crawl
Take your tastebuds on a walking tour of Long Island City! Book Culture is leading an LIC brewery crawl on Sunday, June 24th. You'll sample brews and learn how they're made while exploring the neighborhood and supporting local businesses. The tour stops at three different breweries and includes a tasting at each, plus a pizza dinner at the final stop.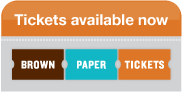 $40/per person includes beer tastings, food, and guide

Crawl will meet at Book Culture LIC (26-09 Jackson Ave, Long Island City, NY 11101)

Breweries visited: LIC Beer Project, Big aLICe, and Fifth Hammer

Advance purchase required (must be 21+ with valid ID)
About Book Culture LIC
Located in the heart of rapidly-growing Long Island City, Book Culture LIC is the fourth addition to the independently-owned NYC bookstore chain and marks its first foray into Queens. True to its Upper West Side roots, Book Culture LIC shares the same mission as its sister-stores: to inspire thought, encourage diversity, and strengthen community.
LIC Beer Project opened in 2015. They specialize in Belgium-style beer, which owner, Daniel Acosta, developed a taste for while backpacking in Europe. It is the first brewery in New York City to feature a coolship, which is an open fermentation vessel that brings in outside air to help protect the beer against wild yeast and bacteria.
Big aLICe opened in 2013. Their name comes from the Ravenswood Generating Station, colloquially known as "Big Allis," located at the intersection of Vernon Boulevard and 36th Avenue. Since 2013, they have opened a taproom for onsite drinking, expanded their brewing capacity, and now distribute throughout the five boroughs, Long Island, greater New York, and Massachusetts. Big Alice is a licensed New York State farm brewery, which means that their beers support local and state agriculture. They partner with state hop farmers and maltsters to source ingredients, and collaborate with local Queens businesses for specialty ingredients such as cold brew coffee, donuts, honey, and beyond.
Fifth Hammer opened up in 2016. Owner Chris Cuzme gained much of his experience working as a brewer at a now-defunct brewpub in Greenwich Village.The brewery's name comes from the legend of the Pythagorean hammers, where the fifth hammer in the set produced a discordant sound compared to the other four as they hammered, causing the Greek mathematician to disregard the fifth hammer.
Itinerary
Sunday, June 24th
Meet at Book Culture LIC at 12:45pm

Walk over to LIC Beer Project (14 minute walk) for 1pm tasting and possible tour

Head to Big aLICe (18 minute walk) by 2:00/2:30pm for tasting and tour

Head to Fifth Hammer (10 minute walk) by 3:00/3:30pm for tasting and pizza (to be ordered from Bella Via)
Event address:
Book Culture LIC
Long Island City, NY 11101
LIC Beer Project
Long Island City, NY 11101
Big aLICe Brewing Co.
Long Island City, NY 11101
Fifth Hammer Brewing Co.
Long Island City, NY 11101