LIC: A special storytime with Jason Fulford
Please allow 3-4 days for order processing for ALL orders, in addition to shipping times.

We are currently working with very limited staffing and your patience is greatly appreciated. Thank you!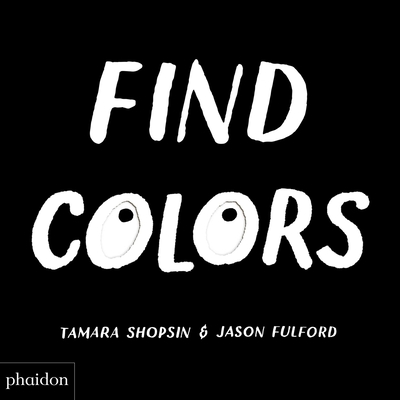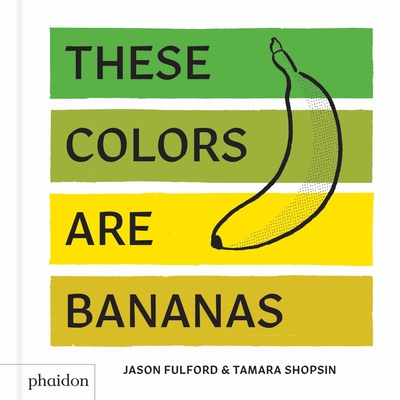 Come to Book Culture LIC for a special storytime with Jason Fulford, author of Find Colors and These Colors are Bananas on Saturday, June 16th at 11:30am.
Find Colors: A colours book with no colours - instead, die-cuts to peek through and find them yourself This introduction to colours integrates the reader's surroundings into carefully considered die-cut silhouettes, providing children the space to visually experiment. Readers will gaze around the room through a cockerel-shaped hole in search of something red, through a sun-shaped hole for something yellow, through squiggly worms for something pink. Designed for the youngest readers, this sturdy board book features 12 die-cuts made to flip and carry on a colour-seeking mission. Inspired by the Whitney Museum's approach to looking at art, these books provide a new way to look at the world.
These Colors are Bananas: What colour is an apple? A dog? Grass? Young readers will be amazed by the range of possibilities What colour is a banana? It can be at least 25 different shades, according to this artful swatchbook of versatile subjects. An inversion of the way we typically look at colour, this book challenges readers' predispositions towards using a particular crayon for a particular object. 11 items are each presented alongside a grid of color ranges: the "apple" page features yellows, greens, and reds; the "egg" page a range of greens to grays; even "grass" is surprising, with suggestions of pink. The read-along text is playful and philosophical, poetic and factual... all towards expanding readers' assumptions. Inspired by the Whitney Museum's approach to looking at art, these books provide a new way to look at the world.
---
"The things you need, in order to learn, are already all around you," say Jason Fulford and Tamara Shopsin, and kids and families will find just that in their two books about colors, Find Colors and These Colors Are Bananas. Learning colors is a one of the key early-learning concepts but imagine learning about colors in a book completely without color … Fulford and Shopsin and their audience embark on a color-seeking mission as kids literally look inside out in their die-cut board book Find Colors. "It's a game; you don't sit down to read it, you walk around with it. We created it so that the colors around the child become part of the book and the child becomes a co-author," say the authors. Then they'll extend the color talk with a new way of looking at the world around us and the often surprising colors used to describe everyday objects in These Colors Are Bananas. Observation, color comparison, and lots of laughter guaranteed
Event address:
Book Culture LIC
Long Island City, NY 11101
Can't make it? Reserve a signed copy by calling our store today:

Email or call for price.
ISBN: 9780714876597
Availability: Backordered - Please call or email for more details
Published: Phaidon Press - June 11th, 2018
---

$16.95
ISBN: 9780714876603
Availability: Not in Stock - Available for special order
Published: Phaidon Press - May 30th, 2018
---