Please allow 1-3 days for order processing for ALL orders, in addition to shipping times.

We are currently working with very limited staffing and your patience is greatly appreciated. Thank you!
POSTPONED LIC: Jordyn Taylor on The Paper Girl of Paris
Event date:
05/26/2020 - 6:30pm to 7:30pm
POSTPONED Join Book Culture LIC on Tuesday, May 26th at 6:30pm for the launch of The Paper Girl of Paris with author, Jordyn Taylor.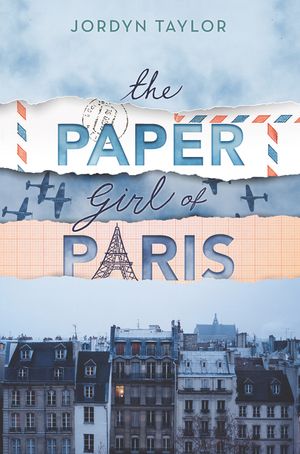 Code Name Verity meets Jennifer Donnelly's Revolution in this gripping debut novel.
NOW:
Sixteen-year-old Alice is spending the summer in Paris, but she isn't there for pastries and walks along the Seine. When her grandmother passed away two months ago, she left Alice an apartment in France that no one knew existed. An apartment that has been locked for more than seventy years.
Alice is determined to find out why the apartment was abandoned and why her grandmother never once mentioned the family she left behind when she moved to America after World War II. With the help of Paul, a charming Parisian student, she sets out to uncover the truth. However, the more time she spends digging through the mysteries of the past, the more she realizes there are secrets in the present that her family is still refusing to talk about.
THEN:
Sixteen-year-old Adalyn doesn't recognize Paris anymore. Everywhere she looks, there are Nazis, and every day brings a new horror of life under the Occupation. When she meets Luc, the dashing and enigmatic leader of a resistance group, Adalyn feels she finally has a chance to fight back.
But keeping up the appearance of being a much-admired socialite while working to undermine the Nazis is more complicated than she could have imagined. As the war goes on, Adalyn finds herself having to make more and more compromises—to her safety, to her reputation, and to her relationships with the people she loves the most.
---
Jordyn Taylor is a New York City–based writer and journalist, currently the deputy editor at Men's Health magazine; her work has appeared in the New York Observer, Mic, and Glamour.com.
Event address:
Book Culture LIC
Long Island City, NY 11101
Can't make it? Reserve a signed copy by calling our store today:

$17.99
ISBN: 9780062936622
Availability: On Our Shelves Now - Click Title to See Location Inventory.
Published: HarperTeen - May 26th, 2020
---